Galaxy Note 4 is a feature packed phone that offers everything such as excellent camera, large display screen,
Galaxy Note 4 is a feature packed phone that offers everything such as excellent camera, large display screen, and tons of features. But users have been facing a lot of trouble with their Note 4. The most common Galaxy Note 4 problems and their solution are discussed here.
See also- How to fix Galaxy Note 4 screen remains black after phone calls
Battery life
Poor battery life is a very common complaint that comes from most of the users. An old phone can lose the battery capacity with time but in the case of new phone, you need to manage the usage properly to prevent fastest battery drainage. Remember that a new phone takes few days to activate the battery completely. Solution to Galaxy Note 4 poor battery life is explained here.
What to do
> Go to the settings > Battery > Battery usage and it will show you all the apps and battery used by them. So if there is any app that is not useful but draining a maximum percentage of the battery you can delete it to improve battery life.
> Restart your phone off and on.
> Root your phone and then delete all the bloatware that were pre-installed in the phone.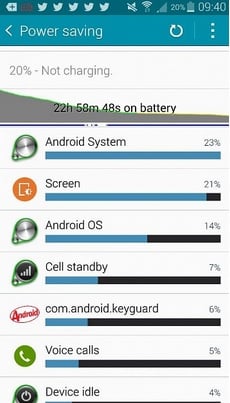 > The final option is to go for a factory reset.
Back button sensitivity issue
Back button sensitivity is another problem that is faced by some of the Galaxy Note 4 users. What happens in this case is the back button loses sensitivity and it does not respond to all the touches.
What to do
This is a hardware issue which is fixed by a front LCD assembly. You can do this on your own or else get it done by a technician or by the carrier.
Lagging
Lagging is another issue in Galaxy Note 4 and operating the phone becomes very tough when it lags extensively. Opening the apps, going to the home screen, typing anything on the keyboard, general navigation and other things take a lot of time and sometimes there happen a big stutter which is really annoying. The possible solutions to this problem are listed below.
What to do
> First go to settings > about the device and tap it seven times. Again go back to settings menu which will bring the developer option. Here you will find out windows animation scale, transition animation scale and animator duration scale. Set all those options to '0' to prevent lagging.
> S voice is a good feature in Galaxy Note 4 but this is one of the main reasons for lag. So it is advised to turn off the 'open via home key' option by going to S voice and then options section.
> Changing the UI is a good solution to lag.
> Update your device with the latest software.
Bluetooth is not connecting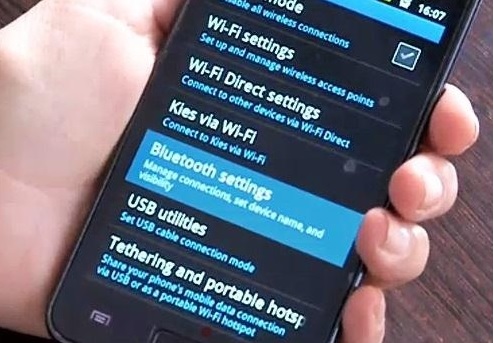 Some users have complained that they are not able to connect to Bluetooth and though Bluetooth is getting connected sometimes but it is offering limited functionality.
What to do
> Check the Bluetooth option by going to settings in Galaxy Note 4 and do the required adjustment.
> If you have the manufacturer manual then it is better to check out the Bluetooth connection procedure once to make sure that you have done it in a proper way.
> Reset the connection by the help of the manual. This problem occurs sometimes when it has reached the connection limit. Resetting will delete all the connected devices and free out spaces.
> Finally you can take help of some Bluetooth connectivity apps as they help out in solving the connectivity issue.
Wi-Fi connection issue
Slow Wi-Fi connection or no connectivity at all is an issue in Samsung Galaxy Note 4 which can be fixed by following some methods.
What to do
> The first thing that you should do is to turn off both the Wi-Fi and router of your phone. Wait for few moments and then turn them again. Now try re-connecting again if the problem still exists.
> Go to the settings menu of your router and make sure that the MAC filtering is not on. Or else it is better to add the MAC address of Galaxy Note 4 which you will find out by going to Wi-Fi > settings > Advanced.
> Low battery can be a reason of Wi-Fi connection issue. You can check it by going to settings > power saving mode and see if this is creating the issue.
> Enter the Wi-Fi connection details again in your phone by going to the settings > Wi-Fi connection and by choosing that connection you are trying to connect.
> Changing the channel of your router can solve the issue if this is happening due to interference from some nearby routers.
---