Currently Galaxy S6 is one of the best smartphones in the market that is packed with a number of high end features
Currently Galaxy S6 is one of the best smartphones in the market that is packed with a number of high end features and running on Android 5.0 lollipop but some users who already bought this phone have been facing the common issues as like other smartphones.
Samsung and its carrier partners have been rolling out some bug fixing updates to address some of the issues but they will not address them all.
So here we have listed down 5 common problems with Galaxy S6 and the steps to fix them. In our other post you will find 5 uncommon problems with Galaxy S6 and their solutions.
If you have been facing battery issue with your Galaxy S6 visit here to get the solutions.
See also- How to fix Galaxy S6 battery drain issue
Wifi problems and solutions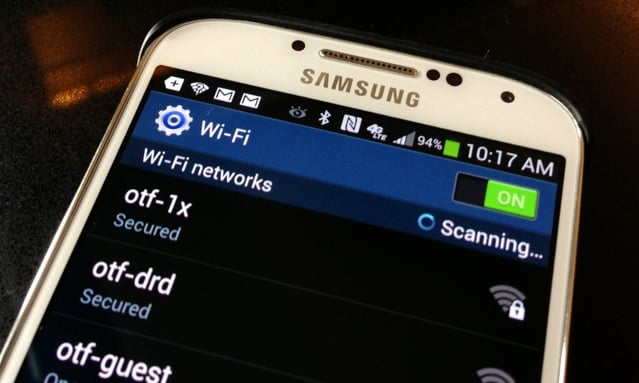 Poor wifi connectivity is one of the most common issues with Galaxy S6 that users already started facing. Connection dropping abruptly and slow Wifi are the most received complains from the Galaxy S6 owners on forum. Fortunately some ways are there to fix this issue.
Step 1: First restart your phone by pressing and holding the Power key. Hole the key again to turn on the phone. It's a very simple process but sometimes fix the Wifi issue.
Step 2: If the first step fails to work, then reboot your router if it is not done for few days. Unplug the router, wait for 30 seconds and plug it on. You can do the same thing for modem also. You can also update the router's firmware but if it also does not work, then follow the next step.
Step 3: Now it's time to ask your device to forget the Wifi network. For that go to Settings > Connections. Select Wifi there, tap on the desired network and then Forget option needs to be selected. Now connect the Wifi network again.
Step 4: If the 3rd step does not work, head to Wifi, tap More which is located at the top right corner and then select Advanced. Make sure that the option Allows Always Scanning is on. Also check and endure that Keep Wifi On During Sleep has been set to Always.
Bluetooth problems and Solutions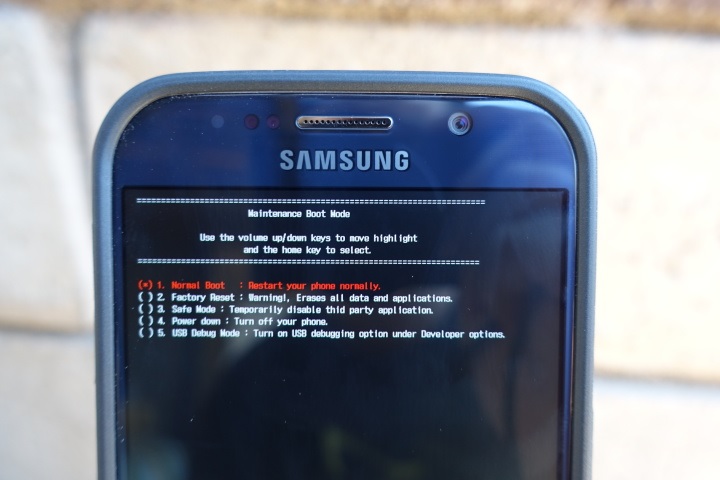 Bluetooth issue is another common problem faced by Galaxy S6 users.
Step 1: Those Galaxy S6 users who are facing Bluetooth issue, first turn the Bluetooth on and off. To do that, go to Settings > Connection > Bluetooth. There toggle the Bluetooth off and then on after few seconds. If it does not work, then forget the connection. For that, go to Bluetooth from Settings, touch the connection and then you need to select Forget. Now connect again.
Step 2: If you are trying the Bluetooth connection in the car you have to consult with the car's manual to reset the car's Bluetooth. The process is different for every model. After the car's Bluetooth connection is reset and the Galaxy S6 Bluetooth connection is forgotten, reconnect again to check if it works.
Step 3: Boot your Galaxy S6 into Safe mode if none of the above steps work. It will let you check if any third-party app is the culprit. Follow the steps to boot your phone into Safe mode:
> Turn off your Galaxy S6. Then press and hold the Volume down key and Power button.
> Leave the Power button once the phone boots up but do not leave the Volume Down key.
> A text 'Safe mode' will be shown to you at the lower side left corner when the phone entered the Safe mode.
Galaxy S6 GPS problems and solutions
Some Galaxy S6 users have reported about the GPS issue. Here are some fixes that you can try before seeking help from service center or technician.
Step 1: When you face GPS issue with your Galaxy S6, the first thing you should do is head to the Settings > Personal tab > Privacy and Safety > Location > Location Method. Now try to use GPS, mobile networks and Wifi and try to track your location. If it is not accurate use mobile networks and Wifi and try. If then also it is not accurate, try to use GPS only. Toggle the Location on, then off and then on to see if it works.
Step 2: If the above step does not fix the issue then boot your Galaxy S6 into Safe mode to see if any third-party apps is causing the issue.
Galaxy S6 screen rotation problems and solutions
A number of Galaxy S6 users have been reporting about the screen rotation problem. It's a very annoying problem and Samsung acknowledged this problem.
If you do not want to fix the problem by yourself then you can contact with Samsung. Samsung declared that they are aware of this issue which is affecting a very small number of users. They also said that those who have been facing this issue call give a call at 1-800-SAMSUNG for help.
Those who want to solve it by themselves, try resetting the phone. If it does not work, perform a factory reset.
App problems and its solutions
Step 1: Galaxy S6 users who are facing issues with apps can try few steps. First of all, update the problematic app. A chance is there that the developer rolled out a bug fix that might solve the problem.
Step 2: Reinstall the app which is giving problem. It could solve the issue.
Step 3: If the problem still continues then contact with the developer of the app and tell them about the problem. They can then identify the problem and fix it through an update.
---