It has plastic, but it still feels great. The specifications just blow the roof off all other smartphones. And
It has plastic, but it still feels great. The specifications just blow the roof off all other smartphones. And the camera, that produces nothing less than spectacular. But there are still some things that you are not aware of the Galaxy S5. Some of these things increase the things that you would be able to do with your smartphone, and some other new features that Samsung has included that you've probably never known before.
Regardless, all these things are compulsory for all the Galaxy S5 owner to know. So you know how important this is. So without making this any longer, here it is.
5 things Galaxy S5 owners need to know
You can write on it with a Pencil
Yes, that's true. The screen of the Galaxy S5 is so sensitive that you can literally use a pencil point to write on it. Of course this would mean scratches, stains and some lead marks. But if you are someone who has a lot of money, and have to take a lot of important notes throughout the day, then this would be a really great thing for you.
All you have to do is increase the touch sensitivity in the Settings.
It has a privacy mode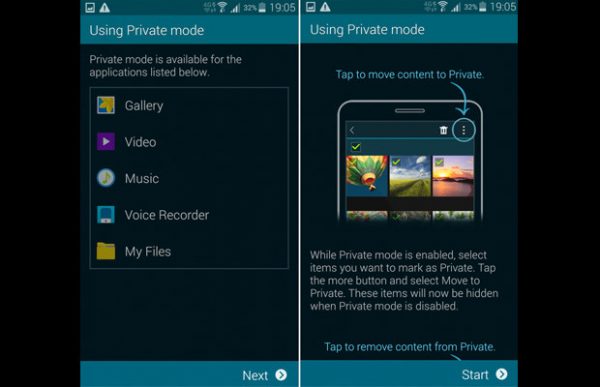 Now you don't need any third party apps to hide or lock certain files. There is a privacy mode specifically dedicated to doing that. All you have to do, is do a little but digging in the Settings, select the files and documents that you want to hide, and then set a unique unlock pattern or code. And that's it.
And when someone has access to your phone, they will not be able to access those locked files unless the unique unlock pattern or code has been entered.
It even has kids mode
For this you will have to download the Kids mode app, but that can easily be done in a snap. Once you download the app, it turns your Galaxy S5 into a more child-friendly device that is easy for your children to navigate through. Of course you don't need to panic because you will be able to set permissions for different applications, and even set the time for how long those children can use your phone.
This means that your child can now play GTA on your Galaxy S5.
It has a Virtual Tour Mode
There is this awesome mode in the Galaxy S5's camera that allows you to shoot different images, and then combine them to create a gif like image. It basically means that you will be creating a "virtual tour" kind of thing for your friends and family about the places that you visited kind of thing. All you have to do, is click some pictures, add effects and combine them to make that gif.
This is some pretty cool panoramic like stuff right there.
You can get almost every information of the caller while on the call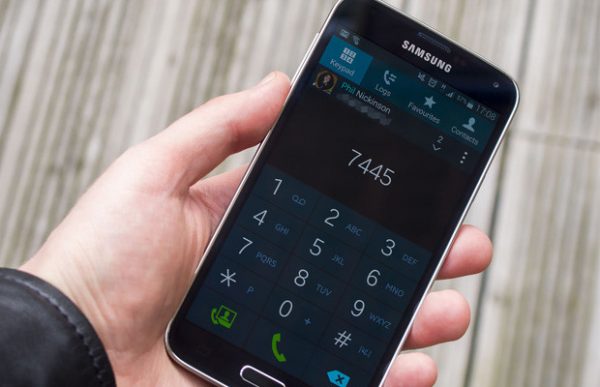 This is something like a secret agent stuff, but this feature is kind of handy when you are talking with someone you really would do a research when you hang up. You can literally get information like their email address while you're on the call and have it saved on your phone, which basically means that you can use it anytime in the future.
To wrap this up, I will just say that make sure that you have fun with your Galaxy S5 because that's what it's all about. If you are not having fun, and at the same time being productive, that's when you are perfectly using your smartphone.
So, just enjoy!
---