We all are desperately waiting to get our hands on the new Android L, because we have heared that there is truly
We all are desperately waiting to get our hands on the new Android L, because we have heared that there is truly something great and impressive about it. This can easily become the best mobile OS update of the decade. But one thing that we still don't know, is the release date of Android L. This is when the OEMs take huge advantage, because most of them get the advantage of having their hands on the pre-release code of the new OS, so that they can customize it according to their use.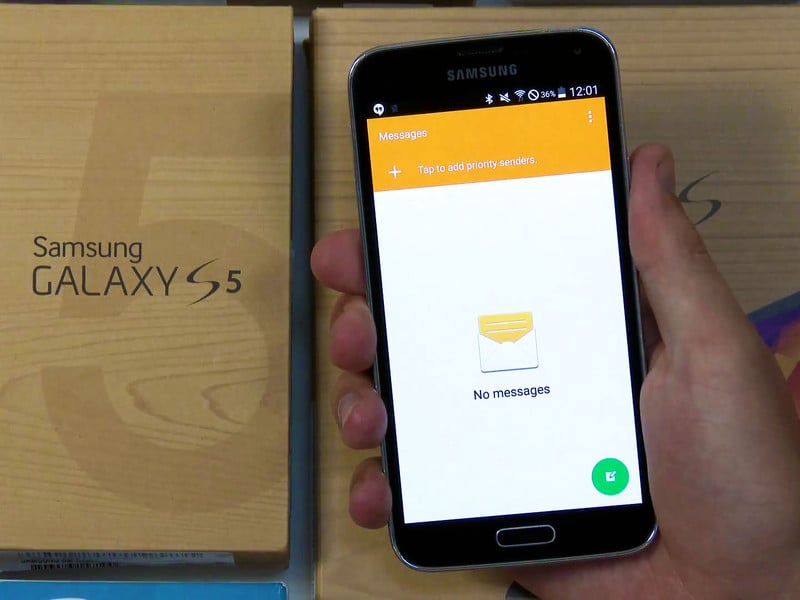 Samsung is the first company to start this bandwagon on their flagship Galaxy S5. One thing that most of us don't get to see, is the phase when these OSes are laid on their bare bones in the mobile devices. With the courtesy of SamMobile (a Samsung Mobile fansite) that's exactly what we will be seeing here today.
See also Privacy: NSA Is Not Allowed To Take Data From Android L Phones
This new eight minute video lets us look through the Galaxy S5, and have a feel about how the Android L runs. I will have to say that the TouchWiz has definitely changed in terms of design, thanks to the new Material Design language that Google has used to further improve the mobile OS.
When it comes to contrast, the OS uses a lot of white color, or maybe it is because of TouchWiz, I am not sure. But one thing that we noticed, is that with this SuperAMOLED display, that white color surely does eats a lot of battery. Maybe that's the area where Samsung needs to work on.
Another thing that I noticed a lot, is that TouchWiz did not modify the circular buttons that can be seen throughout the UI. Maybe they just want to go with the flow, or they will be releasing a smartphone without any buttons (just maybe). Almost everything has been changed in the OS. From the new Settings pane, to the new notification shade, the lock screen, which were shown to us in the developer version of Android L.
One thing that we do wish, is that Samsung should fix the lag we face every time when we have to open the Gallery app. This is not something that we have seen in the video, but it is present in every Samsung device, yes, even in the new Galaxy Note 3.
To conclude, I will definitely say that this work in progress OS is definitely a lot better than what we had expected. We are obviously ignoring the glitches that SamMobile has showed in the video, but besides that, we can say that the base code of Android L is pretty much smooth as a butter if someone were to run the stock version of it.
Also, if I didn't already mentioned, the 2 beta versions of Android L have already been released, which are almost flawless. So if you are a developer (or if you are just too curious, and desperate to run the new OS), you can search your way around Google, and you can have it.
---