Baby Names apps allow you to pick a name for your kid from a huge collection easily. It will make the job less
Finding the best name for your baby is not an easy task. There are many classics as well as modern names available these days. You may select a popular, unique or special name. A common name for your kid will make it easy for everyone to accept and a special name may take you through some discussions.
Baby Names apps allow you to pick a name for your kid from a huge collection easily. It will make the job less stressful for you and your partner as well. Here are the best apps for baby names for your Android device.
Best Apps for Baby Names for Android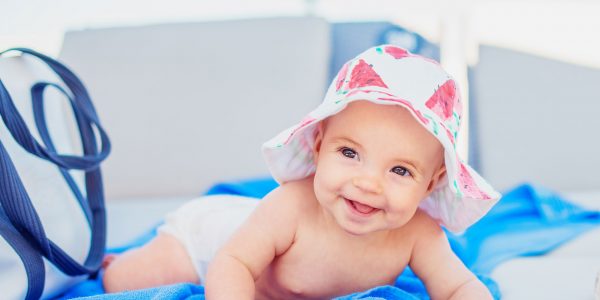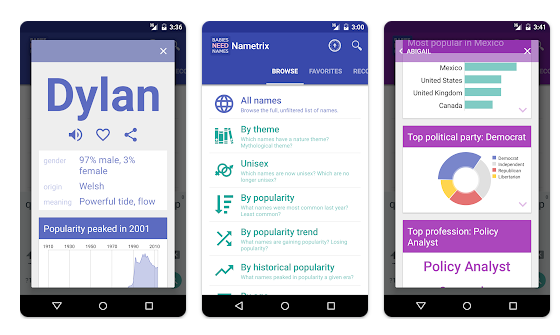 It's a free app that is rated 4.2 stars in the Google Play Store. It's unique, fun to use and an incredible app for finding the best name for your baby. It has all the basic features like meaning, origin, and pronunciation of a name but the features that make it unique are 100-year popularity graphs, names for brothers/sisters, interactive popular heat maps, tags, rankings, and many more. It also offers you to select names based on profession, political party, etc. If you do not bother about paying a little, check this out.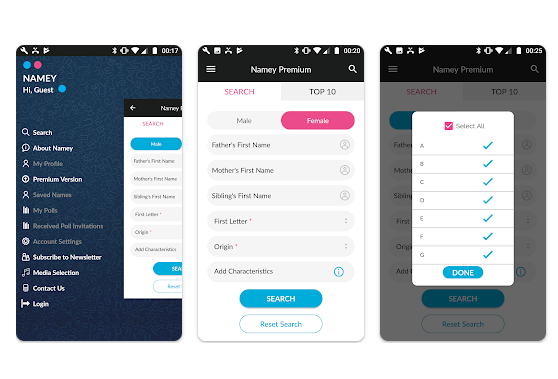 It is a highly-rated baby name app (4.4 stars) that is available in the Play Store for less than 2 USD. It offers you various suggestions by using filters like the first letter, meaning, characteristics, names of family members, origin, gender, etc. You can save your favorite name and create a poll between your friends and family members to select the best one that satisfies all the members of your family. This app has a collection of over 25 thousand names for your baby. It also has two-factor authentication that makes your account secure and enhances machine-learning algorithms to help you find the best name.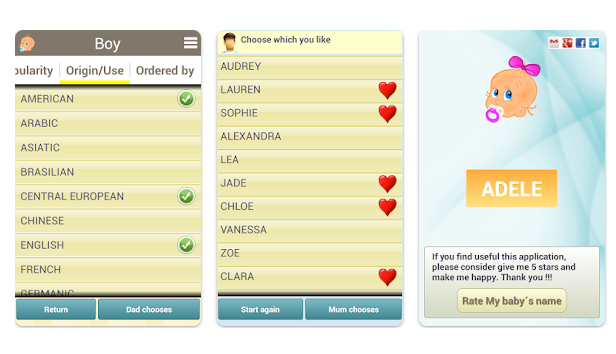 This free app (which comes with ads) has over 1 million downloads with a user rating of 4 stars. It has a collection of more than 35 thousand baby names. It helps users find the best name by using various parameters like length, popularity, origin, and many more. Like some other apps, mom and dad are allowed to select their favorites. Names with meanings are shown at the end of the selection. These names are given to each other in a separate list.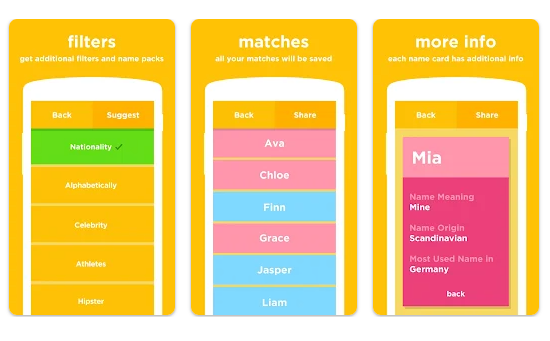 This app, made by DoSomethingGood, is available on the Google Play Store. You can download it for free, but there are also some in-app purchases. It is an easy and intuitive app that lets users find an easy solution for their baby's name. It allows a couple to connect and swipe through baby cards to find a name. If you have both swiped a similar card, it will automatically go to your favorites list. The app has over 30 thousand unique names that represent their meaning and origin. Also, there are several filters to choose from different criteria: nationality, celebrity, athlete, and many more.
A free app made with ads and rated 4.1 stars is relatively new in the Google Play Store. It has more than 100 thousand baby names to choose from. Similar to other apps, you can select the name by different criteria, including name, meaning, religion, first letter, and many more. It also has a separate unique and unisex name list. You can also sort out the names using the Latest and Popular sections. The app gives you the ability to save and share your chosen name.
---