Samcustom is supported by its audience. We may get a commission from retail offers
A phone case is a necessity and an unspoken rule nowadays. We all want to protect our expensive phones, which
Table of Content
A phone case is a necessity and an unspoken rule nowadays. We all want to protect our expensive phones, which are quite frankly, an essential part of our lifestyle and daily routine. We all dread the broken shattered screen and scratches at the back of the phone. But there are just so many cases out there and it's hard to select the perfect one for the total protection of your phone. Here is a list of best cases for Samsung Galaxy S9+.
See also: Best VR Headsets For iPhone X
List of Cases For Samsung Galaxy S9+
Spigen Slim armor case: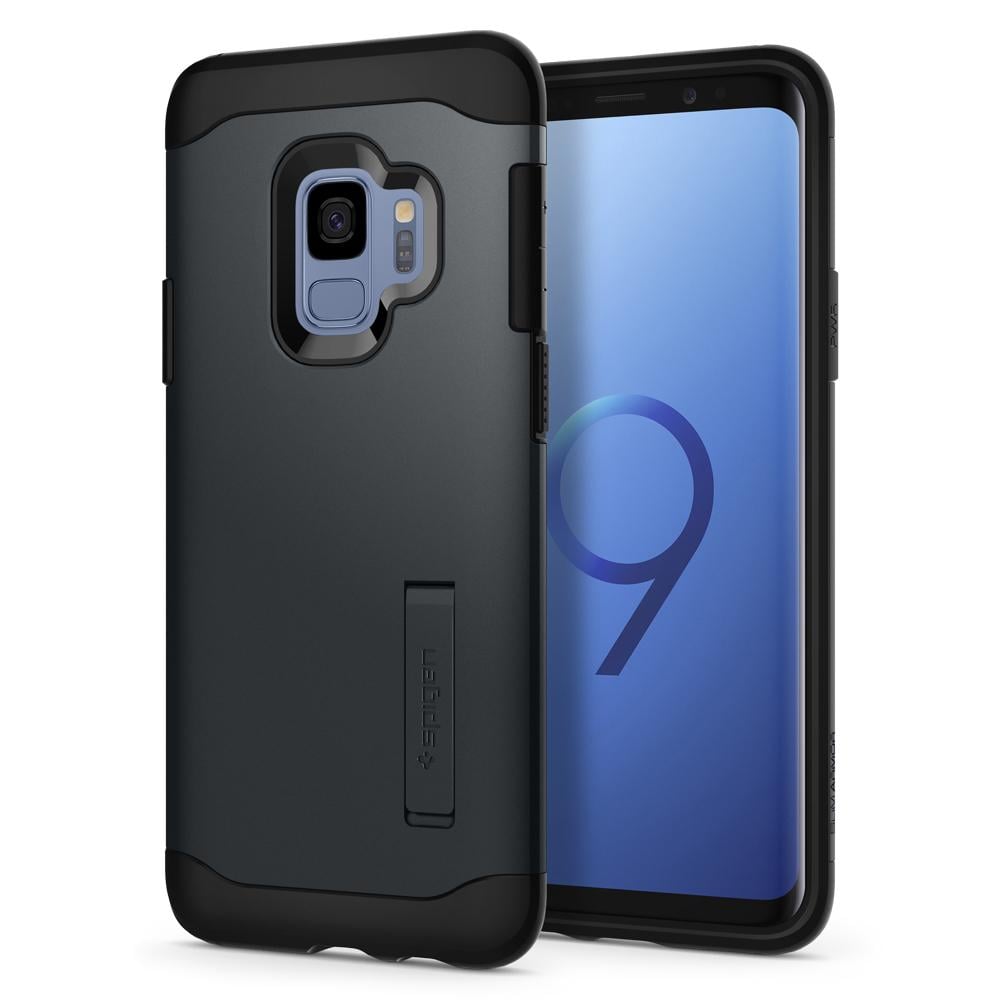 This is a dual-layered case for Samsung Galaxy S9+ which is a shock-absorbent, rigid PC for durability. It is the latest design specially made with appropriate cutouts for S9+. It has a nice matte finish and looks elegant. The case has an inbuilt wallet that can store a few cards and cash. The access to the wallet is simple and secure. It comes with five color options for different preferences of different people. The colors available are blue, purple, black, grey, and pink.
Supcase full body rugged holster case: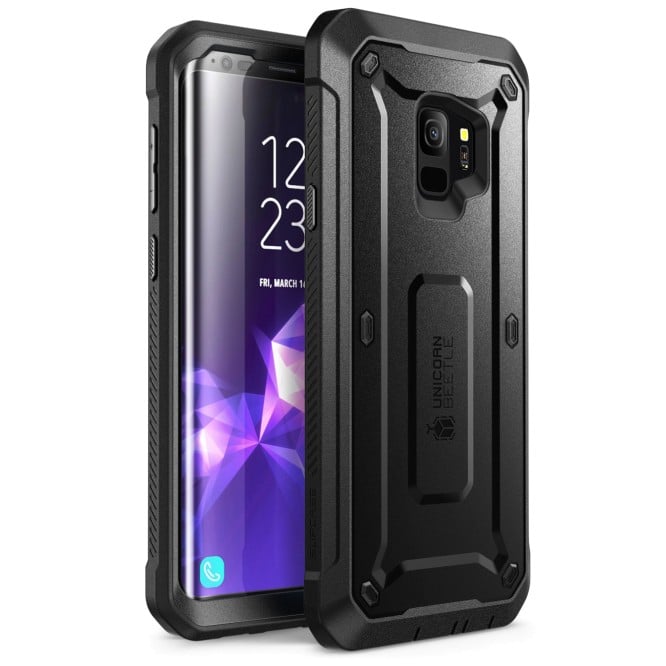 This case is the one that will provide you with the maximum protection for your phone. The case is dual-layered and made of polycarbonate hard shell. It also has a built-in screen protector that saves your screen from all the scratches. The best part is that the screen protector is touch-sensitive so while the screen is protected, the touch of your phone screen is not compromised. The case has a sporty design with good looks. It also comes with a belt clip holster for suitable pocket-free and hands-free carrying. The case has color options as well.
Zizo bolt series full curved glass protector case: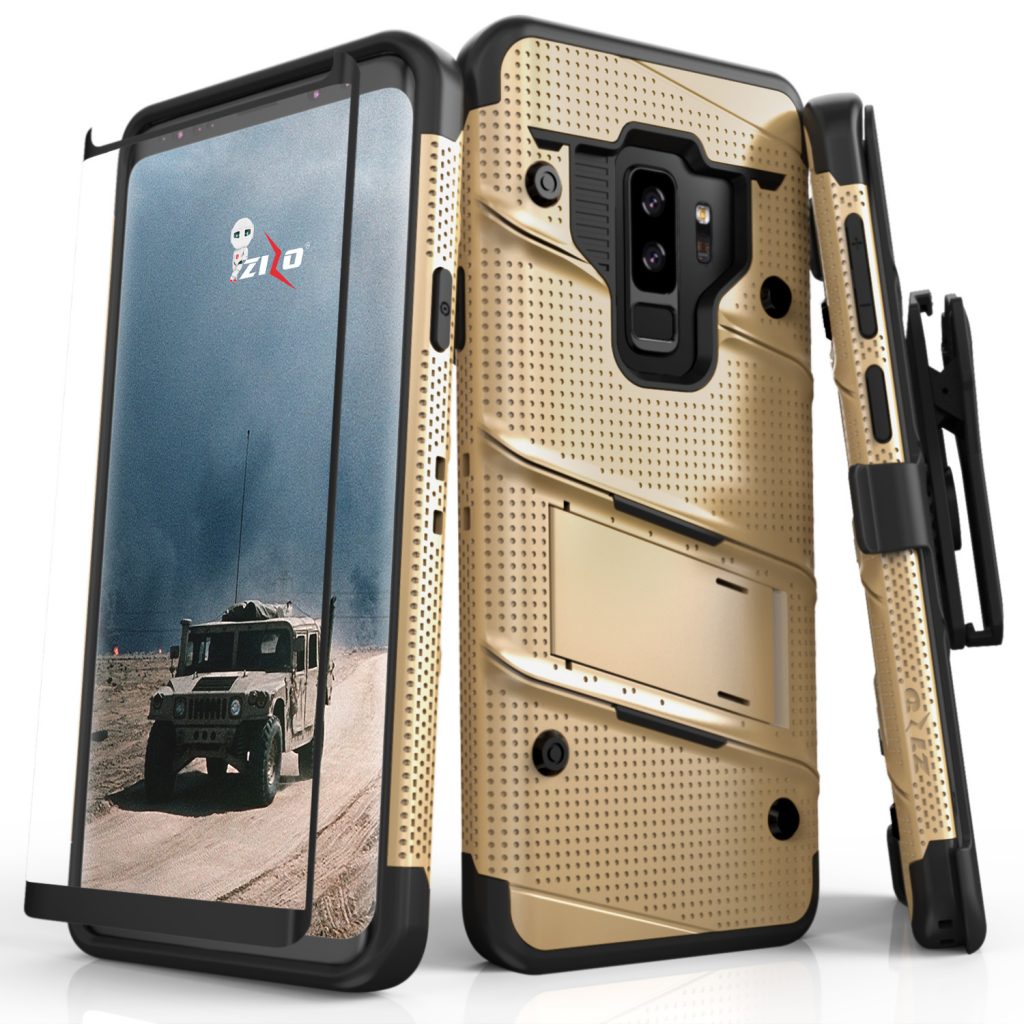 The case meets military-grade compliance, it offers the best protection for your phone. It has over 10 color variations to choose from. The case has an inbuilt kickstand at the back for hands-free use. The case comes with a curved glass screen protector, it is a tempered glass, so it doesn't affect the touch of your phone screen. Perfectly compatible with S9+ this case has a raw edgy look. The colors available are bold and bright also a classic black is available so that almost everyone can find a color they like.
Spigen neo hybrid patterned case: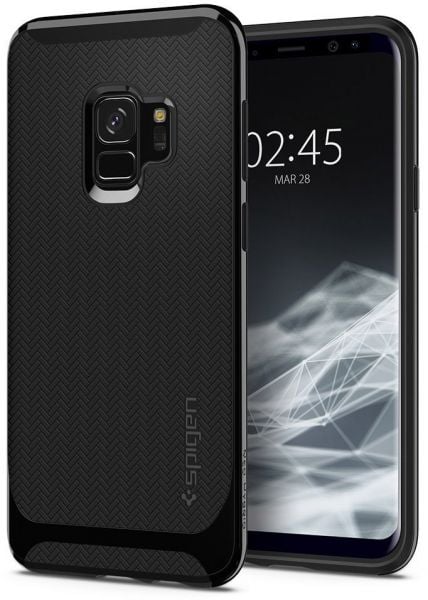 With certified military-grade protection, this case is topping the charts for the best case. It is compatible with wireless charging. The cover has a pattern at the back for a nice, decent and classic look which also helps create a nice grip on the phone. The phone gets the best protection from scratches or even a drop. It is a dual-layered case with a special layer to absorb shocks making sure your phone stays protected in all scenarios. It comes in 6 different color options. Varying according to your preference as well as the original color of your phone. The colors available are burgundy, black, grey, lilac, rose, and blue.
Samsung Galaxy Wallet Case: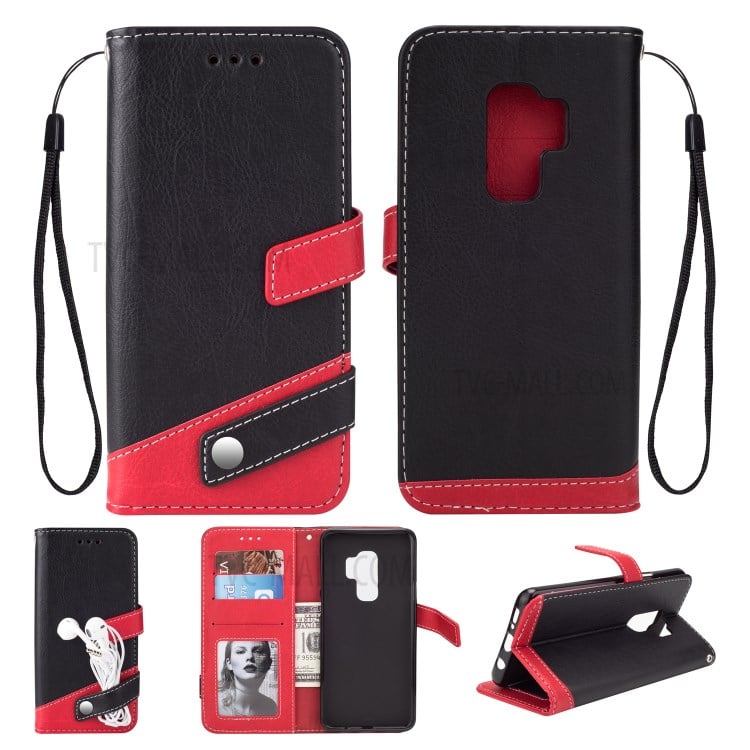 So, this one is released officially by Samsung for S9+. The case is without a question the best case available since it is officially made for the phone from the same company. The case has a lot of interesting features. It has a LED display on the top where you can get notifications for texts, alarms, reminders etc, it displays time. You can respond to calls by swiping. The phone automatically unlocks as soon as the case's flip is opened and locks when it is closed. The case has cutting edge technology. And the product has a one-year guarantee as well. It comes in colors compatible with the original phone colors. The quality of this product is exceptional. Though it is a little expensive, it is totally worth it with all the extra features.
This was our list of best cases for Samsung Galaxy S9+. Whichever you pick, you will give your phone protection and great looks.
Read also- Best Wireless Chargers For Galaxy Note 8
---