Covers are a must for everyone's phone now. We all are a bit careless every now and then. And if you are not
Covers are a must for everyone's phone now. We all are a bit careless every now and then. And if you are not one of those people who drop their phone constantly, there is nothing wrong with being a little careful. There are literally a million kinds of covers out there. Colors, slogans, patterns and whatnot. And if you own a Samsung Galaxy S9, this is the article for you. Below is a list of best cases for Samsung Galaxy S9.
See also: Best Wireless Chargers For Galaxy Note 8
List of Best Cases For Samsung Galaxy S9
Fly Hawk Slim leather case and card holder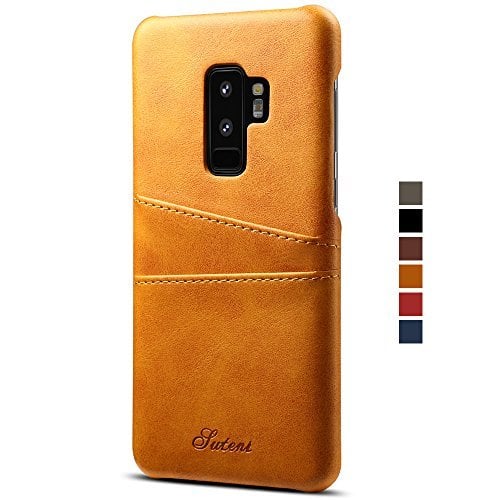 This is one of the best cases for Samsung Galaxy S9. The case's material is leather which looks excellent and is lasting. Anyone can use it. It comes with an inbuilt space where you can keep your debit/credit cards. The case is multipurpose and has a sleek finish in black color. It is pretty affordable.
See it on Amazon
Fly Hawk slim leather flip folio case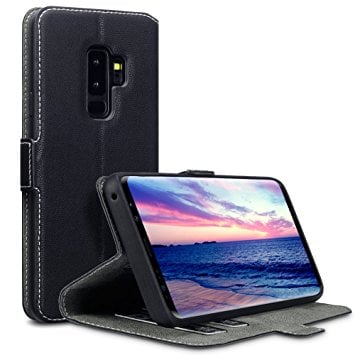 Another case from fly hawk for Samsung Galaxy S9. This cover offers full protection for the phone, front and back. The case is made from leather so that it has a nice grip to it. This case also comes with a card holding space, so it is multi-purpose too. Not only this, the cover also has color options. This Samsung Galaxy case has an easy magnetic closing button and a kickstand as well. The case is in a normal price range. It is definitely worth a purchase.
See it on Amazon
Auroralove Slim Rhinestone Bling Flip phone case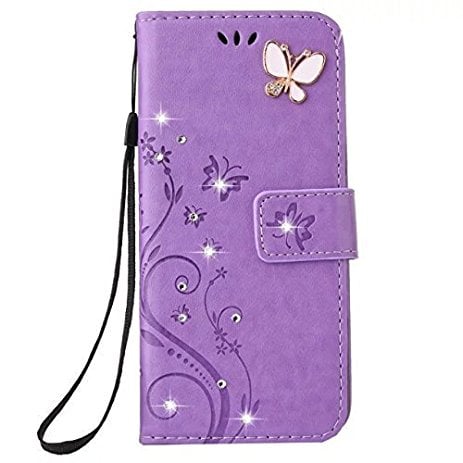 This case for Samsung Galaxy S9 is bright and has the bling quality to it but it also is very slim, gives full protection, is made out of soft material and is easy to handle. The Auroralove cover comes in a lot of different bright shades including pink, purple, blue, brown etc. The cover features a 3D butterfly on it to give it an extra cute effect. It is designed to stand for hands-free use and it comes with card-holding space. This cover is cute and useful.
See it on Amazon
Hontech Vintage hard PU leather Slim Protector Case
This one is for people who prefer a simple case to protect their phone. The case has a special Vintage design which gives it a classy rugged look. It has a raised camera lip to avoid camera scratches whenever you put your phone down. The case is for Samsung Galaxy S9, so it has precise cut-outs and fits perfectly to the phone. There are some classic color choices available. Apart from black, you have brown, beige, blue and grey. All of them have a simplistic and minimalist look. Check them out yourselves and chose the color that goes with your personality.
see it on Amazon
Luckchung Tech leather wallet flip case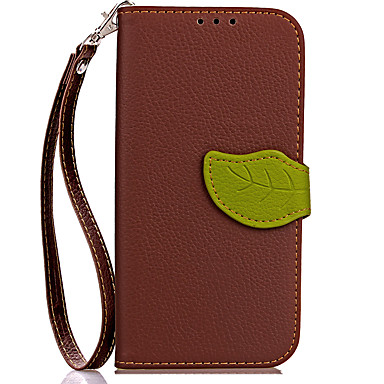 This case has a lot of features. For starts, the case has a flip magnetic cover to provide full protection. It has a kickstand for hands-free usage. It is made out of leather to give the case a nice look with a real nice grip. The case has space to hold cars or change. It features a very nice clover pattern on it. And you can take it in any of the 6 colors offered. Colors you can choose from are- pink, purple, dark grey, sky-blue and black. The case is user-friendly, has precise cut-outs. The lucky clover pattern gives an extra touch of cuteness to the case. It has enough space to store multiple credit cards, change, and cash so you don't have to carry a wallet.
see it on Amazon
Fly Hawk Slim back, wallet phone case with hidden ID slot protective cover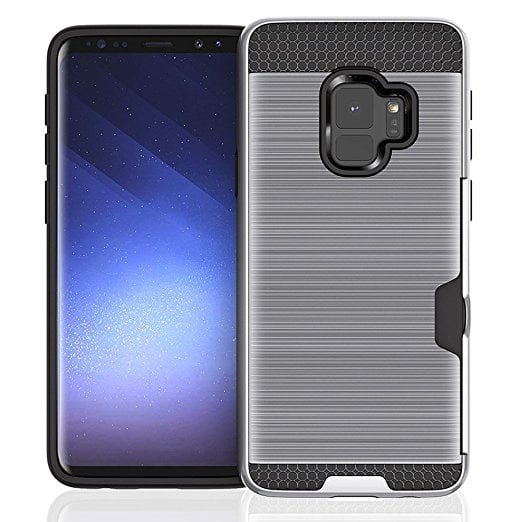 This one is available for both S9 and S9 plus.  It is a dual-layered, scratch and dirt resistant cover made from premium material for an elegant and rich look. The case has a hidden slide compartment on the side to store cards or cash. It has a metallic look to it which makes it stand out from all the other cases we have discussed in the list so far. The case also supports wireless charging. You can buy this case in 11 different colors. With so many options anyone can find the perfect color for themselves.  The case does not come with front cover or protection, but it still is very useful and efficient. This case is suggested for a stylish look.
see it on Amazon
See also: Best Accessories For iPhone X
---