If anybody asks you which mobile phone is the most popular and the most beautiful nowadays, your answer would
If anybody asks you which mobile phone is the most popular and the most beautiful nowadays, your answer would probably be the Samsung Galaxy S8 or S8 Plus.
Unquestionably, everyone today is in love with this smartphone. Samsung did a wonderful job in designing these two smartphones. The all new Galaxy S8 and S8 Plus come with a curved glossy polished display. And it is quite sure that if you possess this smartphone or planning to purchase the one, you don't want to add any blemish to your SUPER AMOLED 1440×2960 resolutions display whose replacement may cost you more than any average rated smartphone.
If you are wondering which screen protectors for Samsung Galaxy S8 to choose which will not only enhance the look of your smartphone but also adds protection to it, this article is for you.
So costly are the screens of these smartphones that even in a case of a slight drop on the floor, might make you jump out of your skin; therefore, it is obligatory for you to look out for its protection.
In spite of all promises of toughness and challenges posed by the newer versions of gorilla glasses that comes with the S8 and S8 Plus, we cannot count on it as a whole. There is nothing in this world which is unbreakable and investing a little money in Galaxy S8 protectors can be worthwhile.
We have chosen some of the coolest and the most promising screen guards from the online stores so that you can pick up one of them according to your taste. We have placed these screen protectors in an order of increasing cost, starting from the cheapest.
See Also: Best chargers for Samsung Galaxy S8 2019
Best Screen Protectors For Samsung Galaxy S8 And S8 Plus
Best Cheapest Screen Protector For Samsung Galaxy S8
IQ Shield screen protector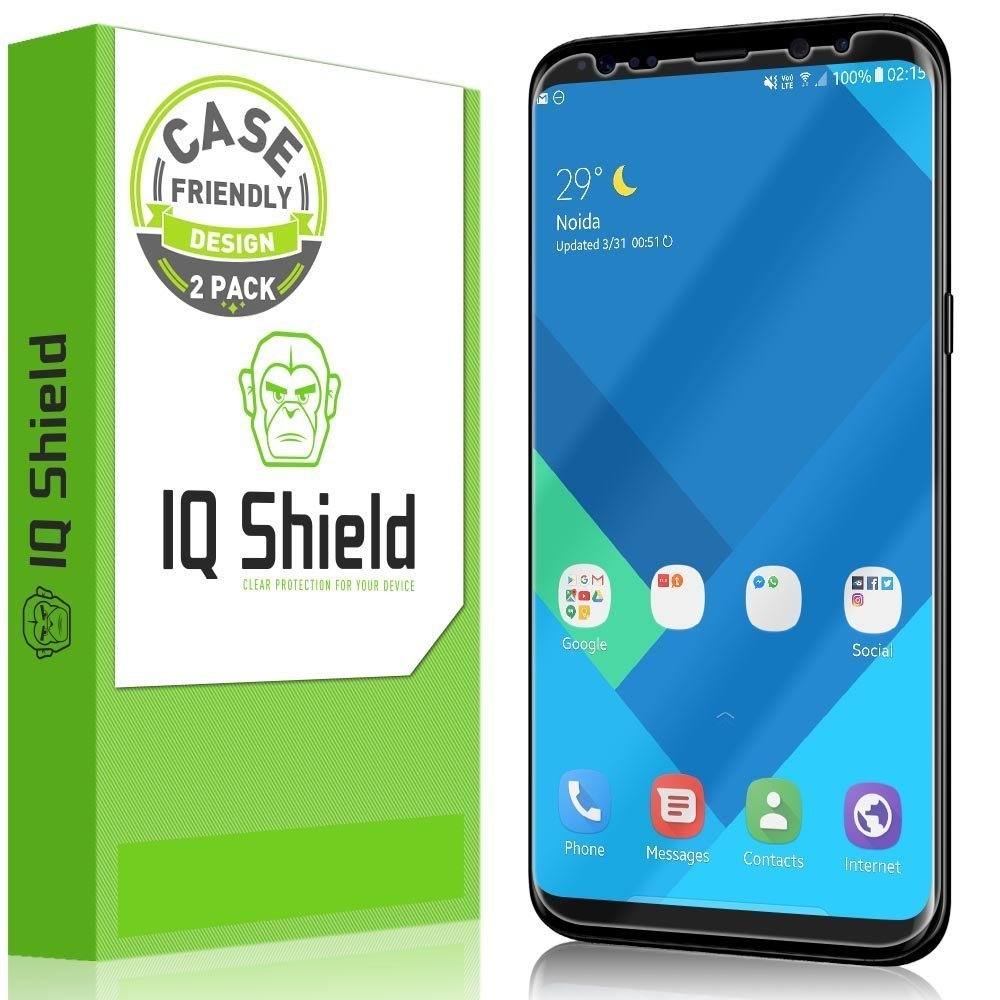 The IQ shield is famous for almost all mobile phone accessories such as notebook computers, MP3 players, gaming systems, etc. however, it has gained ground in the field of screen protection too.
The IQ Shield is providing an exclusive two screen protectors at the price of one. The two can be very beneficial in case you ruin the first one. The screen guard protection for Samsung Galaxy S8 is made of a material for a smooth surface and high touch sensitivity.
The company is also promising a bubble-free screen experience. The sleek screen guard with a price of $7.85 is an excellent choice if you don't waste too much money on the protection, at the same time you want a quality product.
Screen Protector For Galaxy S8 With Extra Durability And Features
Skinomi TechSkin full coverage screen protector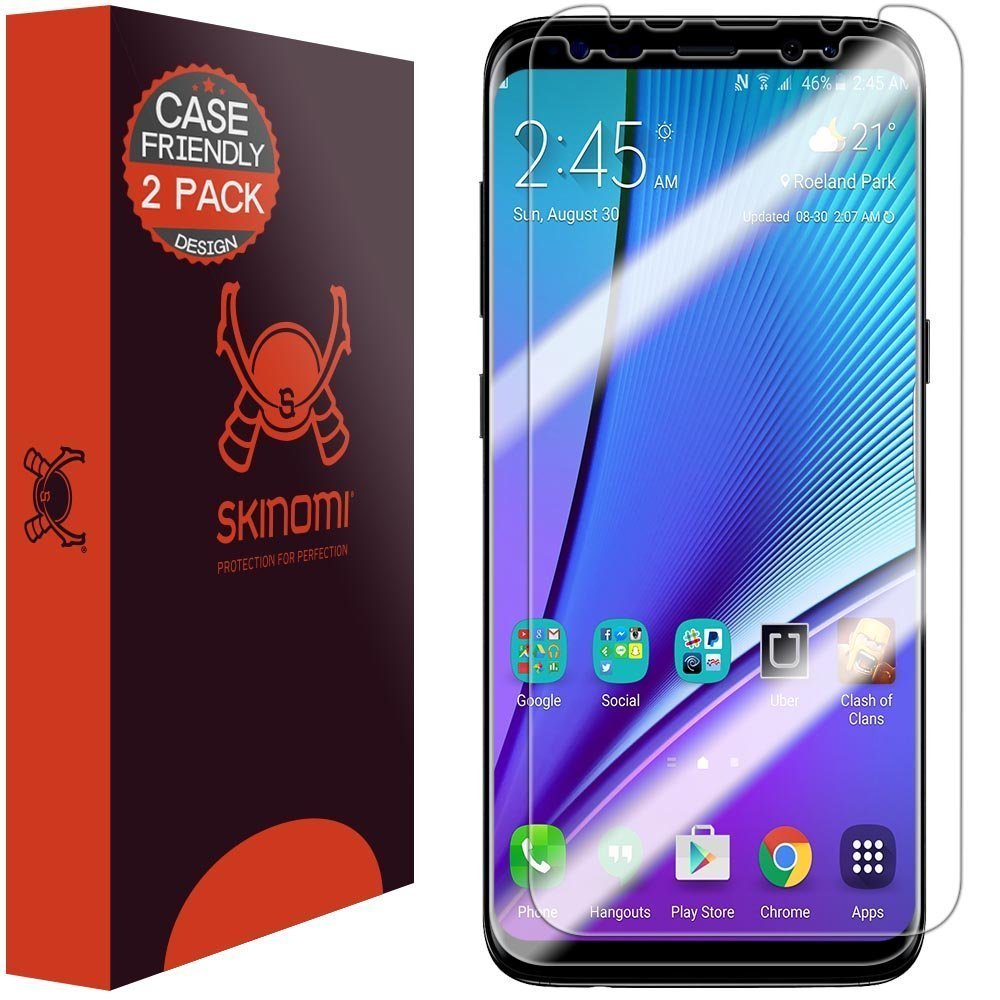 Nobody wants to compromise with the HD display of a Galaxy s8 which costs this much. The Skinomi TechSkin screen protector gives you the same experience of display quality that you are getting without any shield on the surface of your screen.
The screen protector comes with UV clear coating which prevents the yellowing of a glass. Besides, the screen protector comes with a user manual too, which will let you apply your screen guard by yourself. It is really easy to install, with extreme durability and a wonderful feature called self-healing.
Moreover, the company is also providing you, two screen guards, for future use.
Best Screen Protector For Samsung Galaxy S8 With Heat Bending Technology
Tech Armor 3D Curved BallisticGlass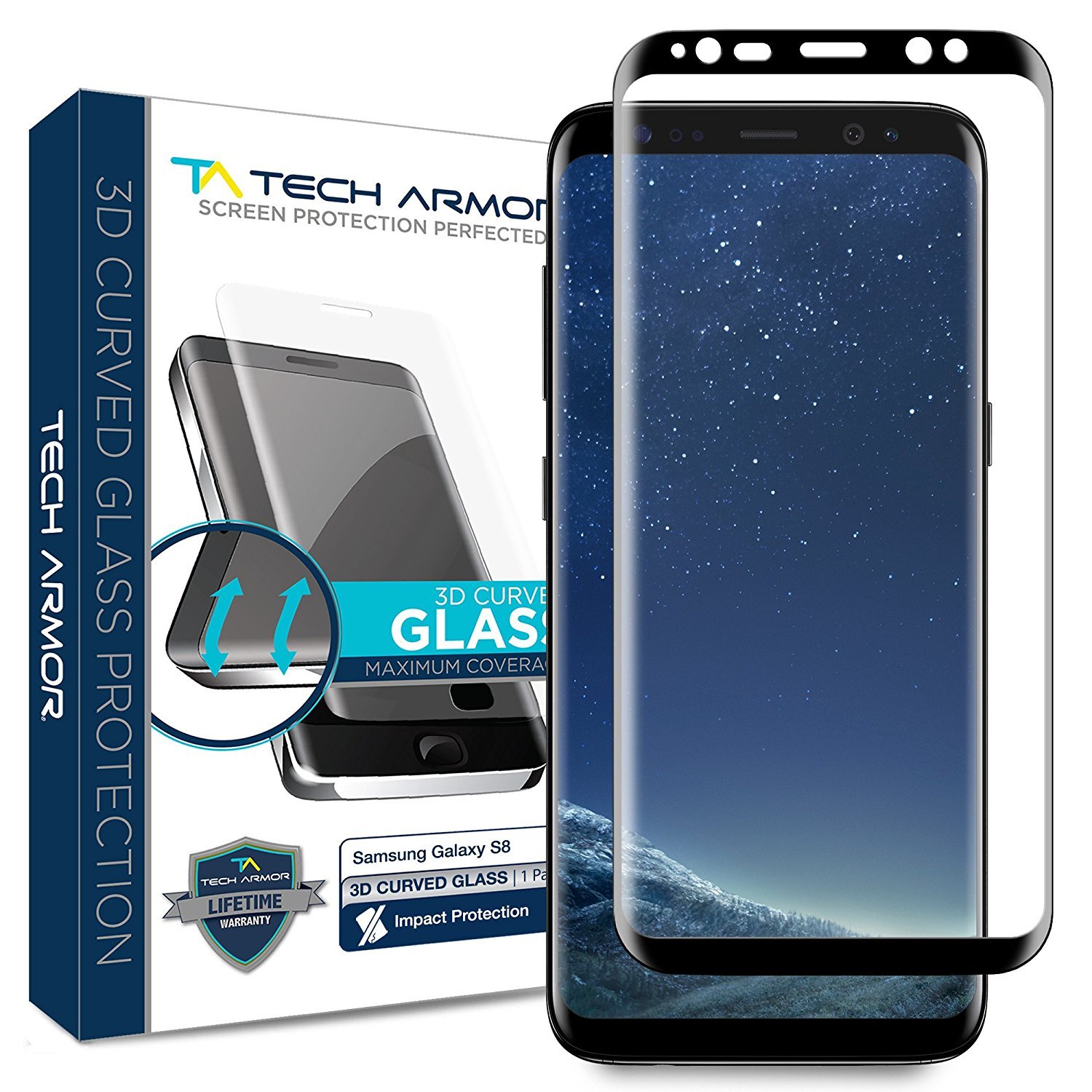 If you wish to deal with a screen protector that is cut out for the edge display of the Samsung Galaxy S8, this choice is for you. It has corner edges that match exactly that of Samsung Galaxy S8 and S8 plus. Moreover, due to its black shades at the corner, it hides as a shadow. It is so smooth that you will find it difficult to tell if it is a screen protector or a screen itself.
As per the name, the protector seems to be very thick and hard. It is made of the highest-grade Japanese Asahi glass that absorbs the extreme impact of drops.
The bends at the corners are done with the heat bending technology. It is easy to apply and you can clean it using alcohol from time to time.
Light And Expensive Galaxy S8 Screen Protector
OTAO Samsung S8 IonGlass Screen Protector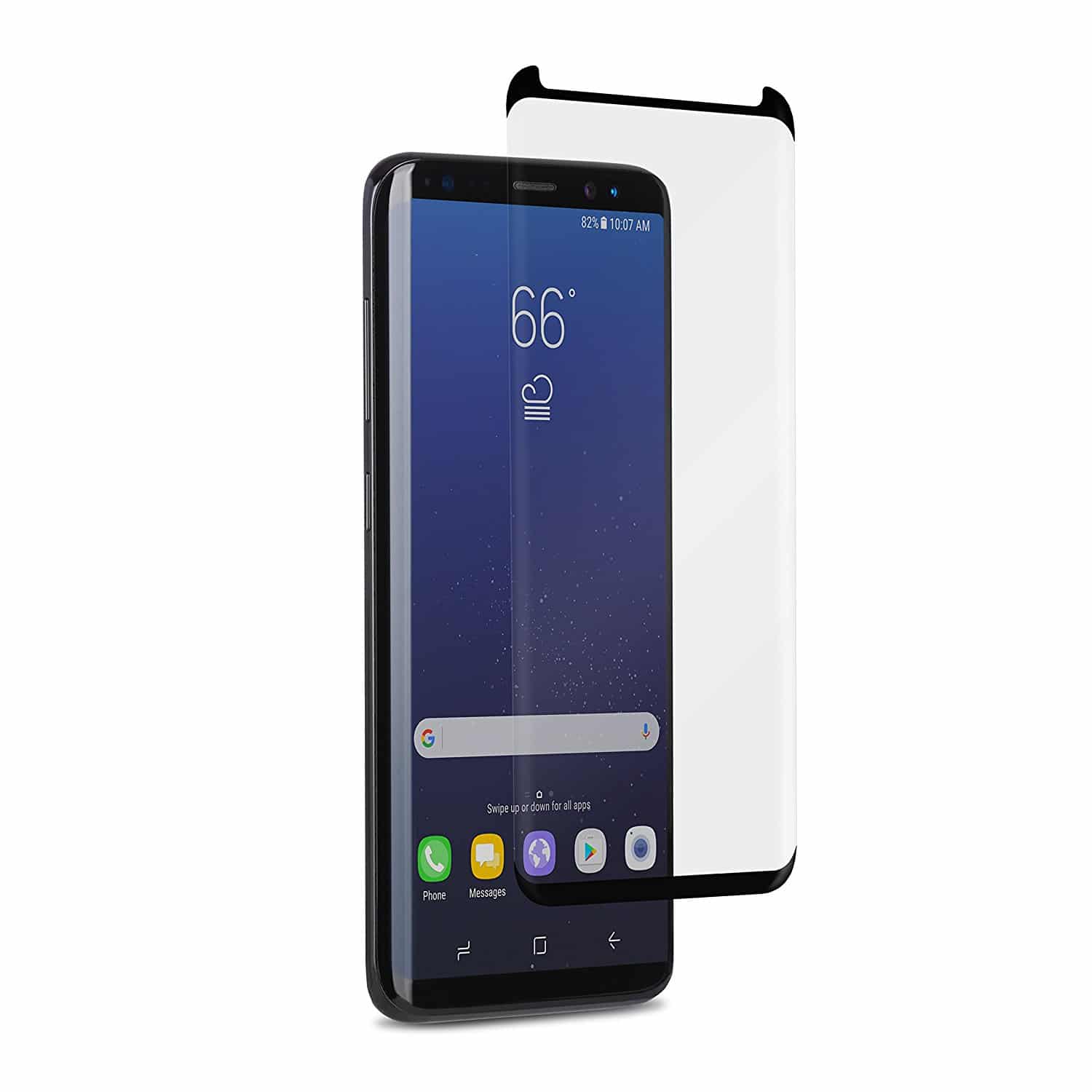 This screen protector comes under the category of overpriced. The unique IonGlass technology makes its glass tougher than any other. It is a screen protector to make your smartphone lighter plus it doesn't put any burden on it plus you will hardly notice any protector applied to it.
The screen is precisely cut and provides edge-to-edge display protection. Since you are paying a bit more price on this stuff, you will be getting an oleophobic coating to make your screen always look free from any fingerprint.
Best Screen Protector For Galaxy S8 With Excellent Touch Sensitivity
Incipio Plex Plus Shield Edge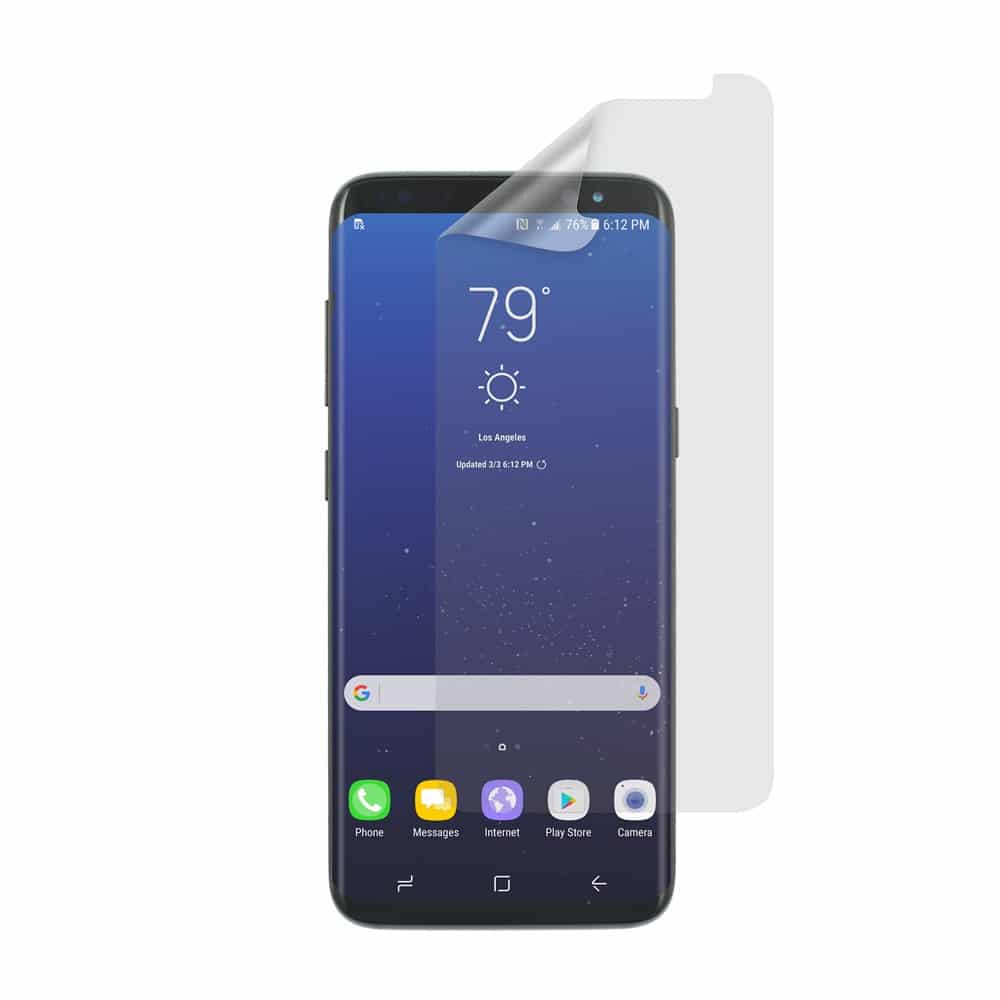 This curved tempered glass may be extravagant for some; however, its quality matches its price. Incipio is a well-known brand for manufacturing accessories. The screen guard provides great protection and quality fitting to your smartphone. None but Incipio is a brand that is providing a warranty of one year for this product.
The screen guard perfectly covers all the edges. Besides, it has a crystal clear appearance and a great touch sense so that you will be enjoying the gaming in high definition without any hindrance.
As there is a paucity of information on the internet which accessories to choose from, that's why we brought this online article which will definitely help you pick up new screen protectors for Samsung Galaxy s8.
See Also: Best accessories for Samsung Galaxy S8
---