Are you already enjoying your Galaxy Note 8? The massive 6.3-inch phone comes with an AMOLEDQuad HD + 2960 x
Are you already enjoying your Galaxy Note 8? The massive 6.3-inch phone comes with an AMOLEDQuad HD + 2960 x 1440 pixels display. However, the resolution of the screen isn't the same out-of-the-box.
The default resolution that is set by Samsung is 1480 x 720 pixels. But you can easily change display resolution on Galaxy Note 8 to 2960 x 1440 pixels. In fact, you have three different screen resolutions.
Follow the instructions below to know how to change display resolution on Galaxy Note 8.
See also: How To Enable Samsung Pay On Galaxy Note 8
How to Change Display Resolution On Galaxy Note 8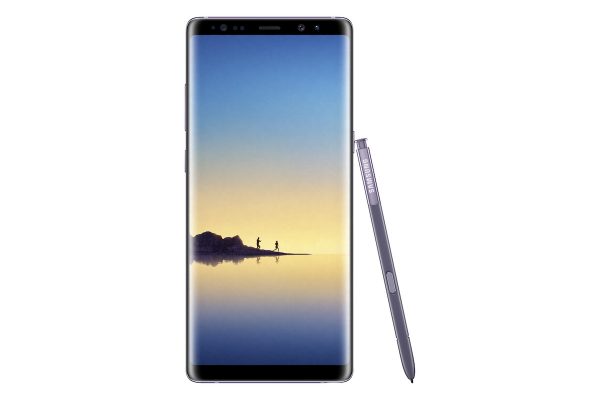 Go to Settings on your device
Scroll down to Display
Under Display, you have many other options to adjust the display. If you want any changes on your screen you can do it in under this option. Among these options, you will find Screen Resolution.
In Screen Resolution you will have three options – HD+1480 x 720 pixels, FHD+ 2220 x 1080 pixels and WQHD 2960 x 1440 pixels. Change to the highest one or try and see which resolution you like. The 2220 x 1080 pixels is quite satisfying as well.
You may not want to have the highest resolution always because this may impact the life of your battery. High resolutions do have an effect on battery life. However, if you wish to watch a good movie or play a game of your choice you should definitely move to a higher screen resolution.
More About Display of Note 8
World famous display calibrators DisplayMate rated the display of Galaxy Note 8 as one of the best displays that they had ever tested. Note 8 features the 24-bit display that has a flexible substrate OLED technology. One of the best characteristics of the display is that the brightness of the smartphone goes up to 1,200 nits which is about 22% more than what other Samsung smartphones have to offer.
The display panel of Note 8 also features a panel that uses Pen Tile type display matric for sub-pixels – Samsung calls this Diamond Pixel. Another attractive feature is the bezel-less design which contributes to the widescreen and the balanced spread of colour scale on the display. Users have the option of four customised modes – AMOLED Cinema, Basic, AMOLED Photo and Adaptive Display.
The Note 8 display also offers better colour accuracy, improved angles of viewing, white-point which can be adjusted by users, power saving modes, improved auto-brightness and a Mobile HDR Premium certificate which is given because of the UHD alliance (given to big screen 4K televisions).
The colour gamut produces 112% of DCI-P3 space which helps in enhancing the colours perfectly when Note 8 is used outdoors or under bright sunlight.
Samsung Note 8 is truly an outstanding smartphone and it is not just the display that is satisfying but every feature loaded is exciting and useful.
Read also- How To Turn On Blue Light Filter On Galaxy Note 8
---