If you are using Samsung Galaxy S3, you must have faced several issues with your phone as most of the users
If you are using Samsung Galaxy S3, you must have faced several issues with your phone as most of the users have complained that they are troubling with their Galaxy S3. Apart from Samsung Galaxy S3 overheating, battery drain, and wifi dropping problems, many users have faced some other common problems on Galaxy S3 such as vibration starts while playing audio or music, copy and paste are not working; browser keeps dimming, and Smart stay features do not work.
Reading this article you will get to know the solutions to the common problems on Galaxy S3 that I mentioned above. Therefore, you can fix them by yourself if you face any of them on your phone.
See also-How to Fix Samsung Galaxy not Booting Up
See also-How To Fix Camera Failed Problem On Samsung Galaxy
Samsung

Galaxy

S3

Vibrating

to

audio

or

music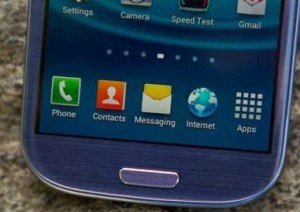 If you find that your Samsung Galaxy S3 is vibrating while playing music or when you use any specific audio app, do not worry as there is an easy solution for it.
Open Settings on your phone, go to Sound and check if the Auto Haptic which you will find at the bottom is toggled off. If not, then reboot the Phone 3 times
Samsung

Galaxy

S3

Browser

keeps

dimming
Browser keeps dimming is one of the most common problems on Galaxy S3 and many users have faced it. If you see that the stock Internet, the browser is dimmed even the brightness is set to higher, follow the below step:
After opening the browser, tap the Menu button. You will see that it is having its own brightness setting and change it. If you still face the problem, turn off the power-saving mode in the notification shade or open Settings > My Device > Power saving mode. Next to Screen Power Saving mode you will find a box, clear it.
Samsung

Galaxy

S3

Smart

Stay

feature

does

not

work
Smart Stay feature on Samsung Galaxy S3 has been designed so that the screen remains on, does not go off when you are looking at it. It can be found going to Settings > Display and you can select to turn it on. In the notification bar, you will see that an eye icon pops up occasionally, and the front-facing camera of your phone will check that if you are still looking at the screen. If the camera finds that you are looking at the screen, it stays on, and if it finds that you are not, then the screen turns off. How frequent it checks, that depends on the screen timeout setting on your phone. But some users have found that this feature is not working.
This problem mainly occurs if your face is not well lit to the camera. Therefore, your face has to be well lit so that the camera of your phone can see it. If there is not enough light, or you are in dark place, this feature will not be able to detect your face, and the screen will simply turn off.
---