Are you trying to find a way to enable night mode on Android
Are you trying to find a way to enable night mode on Android 7.0 Nougat? Most of us who have been using smartphones from the time when they were introduced will know how difficult it could get when we try to use the phone in poor lighting conditions.
This is why when Google talked about night mode in its most recent Android upgrade, smartphone users were thrilled to finally ensure that using their phones at night will not strain their eyes too much. Unfortunately, while beta users of Nougat enjoyed night mode, the final release of the latest Android OS does not include this fascinating feature yet. However, there is a workaround that can be of help.
What Is Night Mode?
For the uninitiated, night mode is a feature that can help Android users stop the emission of blue light so that they can comfortably work on their smartphones without worrying about eye-fatigue. Your phone will also use a dark background so that you do not feel blinded when you open your phone in the dark.
In addition to offering a level of comfort to your eyes, the Android night mode is also known to help smartphone users avoid certain health related problems which can otherwise occur as a result of using the phone in the dark. One of the most common disadvantages of using a smartphone at night is that the hues of blue stimulate your brain to increase alertness and reduce the chances of sleep. To avert such consequences, night mode can be a helpful feature.
How to activate night mode?
Some users who upgraded to Android Nougat from the beta version were able to use the night mode even after the upgrade. However, those who are upgrading from Marshmallow will not find this new feature, and at this time, Google has not made any new announcements about the availability of this feature in future updates. But developer Mike Evans found this to be a good time to develop an app that can help Android N users to enjoy the night mode. You will need an app to use night mode on your device without having to root your smartphone. This is how it works:
Step 1: Download and install the app
Go to the Play Store and look for the app called Night Mode Enabler. The app has been developed by Mike Evans. There are other apps that may be available in the store as well, but this is the most trusted app so far when it comes to enabling Night Mode. Download the app and let the installation complete.
Step 2: Enable System UI Tuner
Once the Night Mode Enabler app has been installed, launch the app and you may get the message that you need to Enable the System UI Tuner. It is available under the Quick Settings Menu of your device.
Pull down the notifications shade of your device and touch and hold the Settings icon on the top right of the screen.
Wait till the icon begins rotating and you will see a message that says "Congratulations! System UI Tuner has been added to your Settings".
Now tap on the Settings icon to go to the Settings menu of your phone and look for System UI tuner and tap on it.
Tap on Understood on the pop up box with a warning regarding the use of System UI Tuner.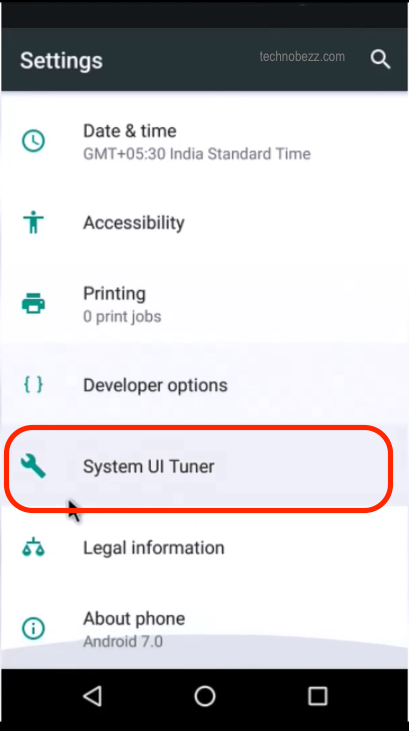 Step 3: Use the App to Enable Night Mode
Return to the home screen of your device and re-launch the Night Mode Enabler app. You will notice a blank screen with a button in the center that says Enable Night Mode. Tap on this button and the app will enable night mode and take you to the System UI Tuner where you will see a screen that has options for tweaking the Settings of Night Mode.
From there, you can choose to automatically or manually switch to night mode. With the night mode on, you can now enjoy using your smartphone even in the dark or at night time without worrying about straining your eyes.
---