It is the all new Galaxy Note 4. Sleek and shiny, and just waiting for us to boot it for the first time and
It is the all new Galaxy Note 4. Sleek and shiny, and just waiting for us to boot it for the first time and just start exploiting everything that it can offer. But before you dive head first into it, let's get the basics out of the way first.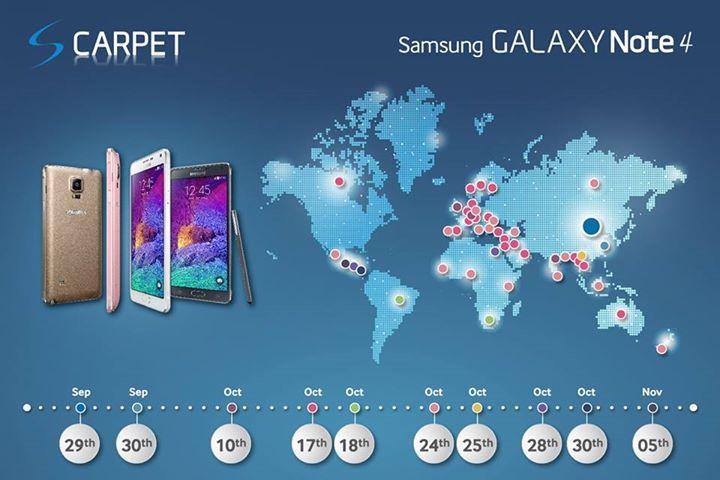 There are obviously a lot of things going on here, and of course there are a lot of things to take in at the moment that leads to make us lose the focus and forget the basics. So to help you get started on the right foot with your all new shiny Galaxy Note 4, here are the first 4 things you should do before anything else. So, here we go:
Use that Adaptive Fast Charger in the box
If you are like me, then you definitely might be having a couple of Samsung chargers around the house and you may easily skip using the one that came in the box. But in the case of Galaxy Note 4, you definitely don't want to do that. It is a new Adaptive Fast Charger from Samsung that is capable of charging your Galaxy Note 4's battery to upto 50% within 30 minutes. It is a great thing considering that Note 4's battery capacity is 3220 mAh.
Remove the plastic
This might sound silly but I found myself using the Galaxy Note 4 with all the plastic intact. It is not silly, those are the features that made me forget everything and dive straight into discovering the new things that it could do for me.
It is pretty easy to ignore the plastic even with the increased amount of it. So make sure that you first remove all the pieces of plastic, from edges, the home button, the camera, etc. Make sure that you have removed all the plastic before you start using it.
Turn on the One-handed operation
The Galaxy Note 4 was meant to be a phablet, and it surely is. But that means that there is no getting around it with one hand (unless you have the Big Show's hand). The One-handed operation is a feature that allows you to reduce the screen size so that you are able to use it with one hand. To turn this feature on, go to Settings and then select "One-handed operation". Then you will get an option to "Reduce screen size", which will do exactly what it says.
See also Android L "Lollipop" – Will Your Phone Get The Update
With a simple gesture, you can have this small screen whenever you need it. Also it doesn't bother to use it because almost everything works the same way.
HDR for pictures and UHD for recording videos
If you have ever used an iPhone, then this should come naturally. But for all those Android folks, this feature is a must to use because you definitely don't want to underuse that 16MP camera that you get in the Galaxy Note 4. You won't find any lag when clicking pictures in the HDR mode or either recording videos in the UHD mode, but the quality of the images is definitely uplifted.
---