The unresponsive touch screen is a very common problem on the smartphones that come with touch screen. Samsung
The unresponsive touch screen is a very common problem on the smartphones that come with touch screen. Samsung Galaxy S5 touch screen Not Working is among common problems and most of the owners of this phone have been experiencing this issue. Here I will mention some fixes for this problem and you can follow them one by one to solve the issue.
To fix touch screen not working on iPhone 6 or to fix other problems on Galaxy S5 please see our other posts. Users of other smartphones such as Moto X, Moto G, LG G3, Galaxy S3 and others can also find tons of useful guides.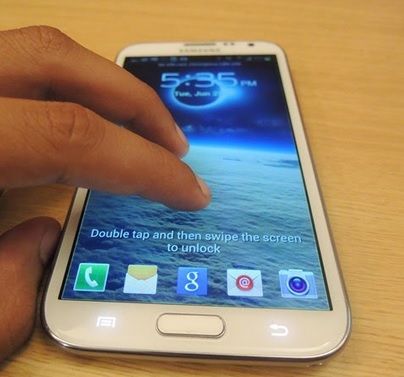 See also: How to fix Galaxy S5 stuck on Android logo
Possible

Solutions

For

Samsung

Galaxy

S5

Touch

screen

Not

Working
> Hold the Power key for a few seconds until the phone vibrates and turns off. This simple step often solves the problem as your device sometimes needs a refreshment.
> Samsung Galaxy S5 is water-resistant, but the screen of this phone does not work under water. If the screen is wet, or have some moisture on it, it won't work properly. Use a dry cloth and clean the screen. 
> If you are using a screen protector or case, then they may cause the problem. Remove the case or the screen protector.
> Sometimes because of dust, the problem may occur. So make sure that there is no dust or dirt on the touch screen by cleaning it using a micro fiber cloth.
> Shut down your Galaxy S5 and take out the Sim and Memory card, re-insert them after a few seconds. Now turn on your phone and see if anything changes.
> You can perform a soft reset by removing the battery for 30 seconds. It will remove the temporary files that may cause this touch screen issue. For soft reset take out the battery from the phone and reinsert it again after 30 seconds. Press the Power key and then hold it to turn on the phone. Now test if the problem is solved.
> If everything else fails to fix the issue, then try performing a hard reset. It will remove everything from your Galaxy S5 and it will reset the settings to factory defaults. Here are the steps to perform hard reset:
Press the Volume Up, Power and Home buttons together and keep holding until you see the Galaxy Screen.
Now leave the Power button but continue holding the other two buttons.
Release the two buttons when you see Android recovery screen.
Use the Volume Up and Volume Down buttons to highlight the options and Power button to select.
If you have performed a factory reset, and the problem is still occurring though you did not install any new app, then it's a hardware issue, and you should contact the retailer or your carrier.
---