Galaxy S5 came into the market a long time ago but people are adopting this smartphone continuously because
Galaxy S5 came into the market a long time ago but people are adopting this smartphone continuously because of its fantastic features and water resistance ability. But many users have got a wrong conception about this phone. They are thinking that Samsung Galaxy S5 is waterproof instead of water resistant. However, there is a difference between waterproof and water resistant. We have seen many reports from users regarding Samsung Galaxy S5 water damage issue.
See Also-How To Fix Lag Issue On Samsung Galaxy
Galaxy S5 is IP67 certified, which means that the phone can survive in water up to one-meter depth for the maximum of 30 minutes. The Galaxy S5 is not designed to deal with high-pressure water that comes from the water tap.
So do not put your Galaxy S5 in water intentionally. The water-resistant feature is added as a safeguard against a sudden downpour or dreaded toilet drop.
Solution

for

Samsung

Galaxy

S5

water

damage

issue
Solution 1: Isopropyl Liquid to Solve Most of the Water Damaged S5 Problems
If you accidently dropped your Samsung Galaxy S5 in water, then act quickly and remove it from the water as soon as you can. Do not wait for anything else. While this is plain and simple, it is the first step to solving the problem of a water damaged phone. This step is especially important if you drop it in salt water.
If you love your phone and want it to work fine, then avoid the urge of pressing any buttons. It may cause the water to leak in deeper. Do not switch on the phone or use the touchscreen or press any of the buttons on the phone.
An easy solution to help to revive a phone that has been exposed to moisture, water or any form of a liquid, is the use of 99% isopropyl alcohol. It is very effective and it can fix a host of problems related to a phone that was dunked in water. Everything from the touch screen not working to the charging port not doing its job properly can be fixed with the help of isopropyl alcohol. But I am talking about the damage that has been caused because of water in the phone and not because your phone is physically damaged.
If that is the case, then isopropyl alcohol will not work. However, once you have tried using alcohol to fix the problem and your phone still does not work, then chances are that your phone's hardware has been damaged and certain parts of your phone may need to be replaced.
When using Isopropyl alcohol, you will have to submerge your phone in it for at least a couple of hours and then dry it in a bowl of rice till it is completely dry before switching on your phone.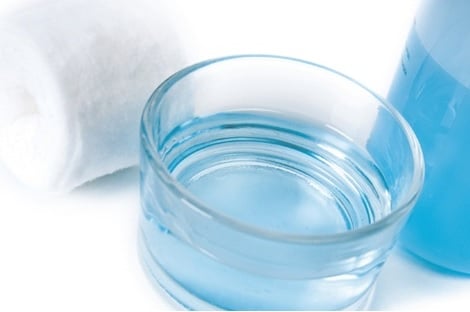 Solution 2: Phone responds only when plugged in a charger
If you have completely dried your phone in the bowl of uncooked rice and it still does not work then plug it into a charger to check if it is charging. If your phone recognizes the charger and the charging light comes on, then you may be able to give life back to your phone by replacing the phone battery. If you do not own a replacement battery or if you do not want to spend on one not knowing the outcome, then you can take the phone to a local repair shop where a professional can use a replacement battery to check if it is the battery that may be causing the problem. If you have a friend or a family member who uses an S5 then you can borrow their battery to check if your phone works or not. If it does then all you need to do is get a new battery for your phone. But if a replacement battery does not change anything on the phone then you must consider taking it to a professional.
Solution 3: Samsung Galaxy S5 Does Not Respond At All
If your phone is not responding at all then try to change the battery and check if it works on a new battery. If it does then you must buy a new battery for your phone.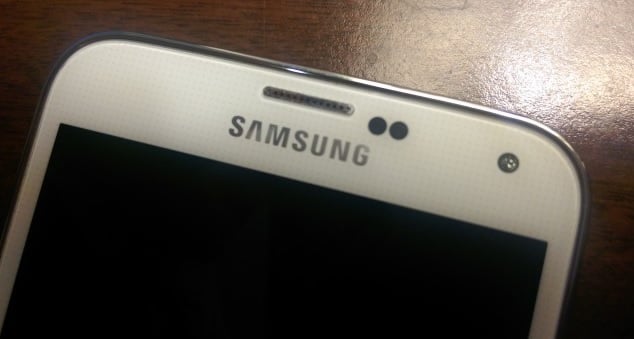 Solution 4: Samsung Galaxy S5 Powers on but does not charge
If your phone switches on but you are not able to charge it then the first thing you must do is create a backup of all the files on the phone. Once you have created a backup of all the data, try to use a different charger to charge the phone. If it still does not work, try to check if it connects to your computer and if it can be recognized by the computer. If it still does not work then check if an external charger can help you charge the battery of your phone. If you do not find any solution, then you may consider the possibility of changing your phone.
Solution 5: S5 heats up while charging
If you have problems with your Samsung Galaxy S5 heating up when it is on charging then there isn't a lot of troubleshooting that can help your phone. You must consider replacement options if this is the case because repairing the phone may involve a lot of hassle and there is a possibility that you will not be able to figure out where the problem is.
Solution 6: Galaxy S5 overheats
If your phone begins to overheat after it was dropped in water, then this means that there is a hardware malfunction and this can be difficult to repair on your own. You can consider a professional to help you sort the problem. The problem can be difficult to locate and this is why it cannot be solved easily. The best option is to check if you can replace the phone.
Solution 7: Discoloration of the screen
If the screen of your Samsung Galaxy S5 looks discoloured then the water has damaged the screen and it cannot be repaired. This means that your phone has to be replaced.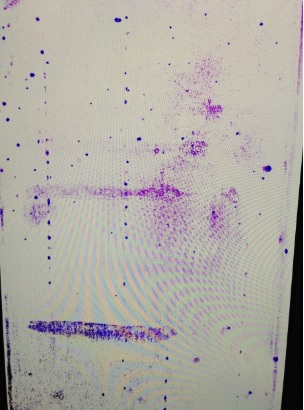 Solution 8: Black Screen or lines on the screen
Your phone's flex cable is responsible for a proper display on your phone. If the display goes wrong, then you must check the flex cable of your phone. For those who know how to solve it, you must take your phone apart and look for abnormalities in the cable. I would suggest that you have a professional look into the issue if you are not as tech savvy. Because if you tinker with the cables of the phone, there is a possibility that you may cause more problems if other parts are hurt in the process.
These Samsung Galaxy S5 problems related to an exposure to moisture and water are the most common ones. Most of the times, it is difficult to repair the phone yourself if it does not work after drying up. You may have to consider replacement options a lot of times if the phone is damaged by water or moisture. If you would want to replace the phone then check for the LDI (Liquid Damage Indicator) which will tell you if the phone's warranty has been voided or not. Try these steps yourself if the warranty is voided, but if the phone is still under warranty then it is best to take it to a Samsung store for professional help.
To check the LDI you must remove the back cover and the battery of your phone. Now check the images and look for the LDI label. A white LDI label means that there is no liquid damage but a pink or a red LDI means that there is liquid damage which voids the warranty of your phone. If the phone's warranty has been voided then you can try the above steps to help you solve the problem yourself.
If your S5 is not turning on, then read this article Fix S5 Water damage screen won't turn on
See also: 5 Advantages and disadvantages of Samsung Galaxy S5 
---