Launched in September 2013 Samsung Galaxy Note 3 already encountered various technical difficulties. Some users
Launched in September 2013 Samsung Galaxy Note 3 already encountered various technical difficulties. Some users have reported regional blockage problem, restart loop others, bugs handwriting of the application of instability Wi-Fi connection problems when logging in Google Play and more.
Must read-How To Fix Calls dropping Problem On Samsung Galaxy Note 3
Next we analyze together some of the most common faults, for which we will provide advice and guidance or remedial. We hope that all this information will help you have a pleasant experience with your favorite gadget.One of the problem that users complaint the most was the galaxy note 3 wasn't turning on after and before update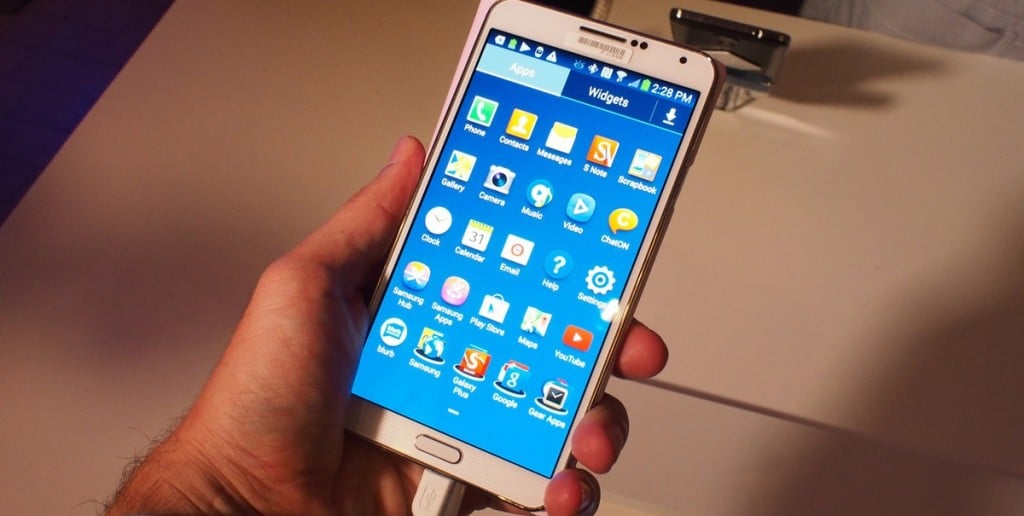 (Galaxy Note 3) Problem 1: How to disable regional block
Those who purchase a Note 3 in Europe often have difficulties when they want to work in another region for example in the United States. SIM cards purchased in a particular region listed as blocked, unapproved or incompatible once inserted in the device. How can you solve this inconvenience? You need to activate the phone in the country you buy it, before you start to use it effectively.
Problem 2: How do you solve the problem restart loop
Many owners of Samsung Galaxy Note 3 are complaining that occasionally it enters into a restart loop. Some argue that happens during battery charging process, others even when we connect the charger or when installing applications from Play Store. If you think that a hard reset will resolve the problem, you'll be a bit disappointed to see that it is not. The problem may be caused by the insertion of micro SD card, installing applications or antenna, which is why Flight Mode enabled may be useful in most cases.
Alternatively, you can try to remove the battery and perform the following steps to uncheck "Always allow scanning":
Remove SD card – > insert the battery – > restart the device – > access the main menu – > System Settings – > WI -Fi – > Menu – > Advanced – > Uncheck "Always allow scanning" – > return to home page back button – > Notes closes the – > Re- SD card – > mounted battery – > Put the chassis back – > device starts.
Problem 3: How to solve the Google Play problem
See also-How to fix Google play store no connection error
This problem running the Google Play becomes more frustrating for many users. Eventually it is extremely unpleasant that you cannot download applications that you need, when you need it. It is manifested by displaying errors to download, install or update the various applications. Also, the message "Error retrieving information from server "was reported. How can you overcome these difficulties? First, consult the following suggestions.
Delete Google Account that you entered to configure that device through the following steps: Settings -> Accounts – > google accounts – > remove – > Yes Accept the warning message – > exit the Settings -> menu click on Play Store and accept the terms and conditions imposed – > click on Exit Google Account – > sign in with your personal login
Problem 4: How to solve the unjustified battery consumption problem
Rapid battery discharge is a common problem that many smart devices are experiencing and Galaxy Note 3 makes no exception. Despite the 3200 mAh battery and Super AMOLED display which has often not withstand a full day of use. To prolong battery life, we recommend the following:
Replace the automatic synchronization function manual.
Disable any functionality you do not use – Wi-Fi, Bluetooth, GPS etc.
Enable Power Saving Plan.
Disable all applications running at all times when not using your notes.
Reduce the brightness level of the display.
Reduce the length of the display timeout.
Problem 5: How to fix Wi-Fi connection problems
Must Read –10 Ways To Fix WiFi Connection Problem On Samsung Galaxy Note 3
Many users reported instability on their Wi-Fi connections. When the device cannot maintain a connection, try the following:
Go to Settings -> Wi-Fi -> Advanced -> Uncheck Automatic switching Wi-Fi and mobile networks
If the problem is not solved: type * # 0011 # – > select Menu – > Wi-Fi Settings -> Wi-Fi disables power save mode – > restart the device – > type in * # 0011 # again and make sure the Wi-Fi power save option remained set to Off.
Problem 6: How to fix the handwriting bug
See also-5 Top best Android App For Handwritten Notes
We often talk about the issue of S Pen Handwriting option on our forums. It seems that some words do not appear in the typing input field with handwriting mode enabled.
The cause may be a technical nature. If the event is a permanent one, the only valid solution is to return the device to the center that you have purchased it, to be replaced by another.
Problem 7: How to fix slow running (poor performance) problems
This is a common Galaxy note 3 problem :
The Samsung have made considerable efforts to improve the performance of the Notes 3. However, some devices exhibit significant lags in the running. The functionality to be slow due to a concurrent running too many applications, so it would be wise to try the following:
Make sure you have disabled all the functionalities or applications that do not use at the time.
Close applications using the Back button
Disable unnecessary functions
Frees memory by closing applications insignificant
Disable automatic synchronization function when you do not need it
More Galaxy Note 3 Solutions here
More Galaxy Note 3 solutions here
For any other problems related to Galaxy Note 3 and how to solve them, you can always visit our forum at https://www.technobezz.com/forums/
---