Reluctant to be "just another Galaxy phone" the Duos 3 sees past the hype and delivers where it needs to. This
Reluctant to be "just another Galaxy phone" the Duos 3 sees past the hype and delivers where it needs to. This is not to say it has separated from the Galaxy brand. The Galaxy brand has grown to encompass a whole range of products and has massive popularity among a ton of demographics. And for good reason. You need only look as far as the Duos 3 to see the craftsmanship that consumers have come to expect from Samsung. They keep them at a very stringent standard, yet Samsung somehow delivers every time. With the Duos 3, they decided to throw in a lot of extras when they delivered. Speaking so fondly of the Galaxy, your mind may have wandered away from its fierce rivals. But the Duos 3 keeps its enemies in mind, keeps track of all their activities, and then does them better. No offence to the iPhone, but take a step back. Samsung decided to bring a gun to this knife fight.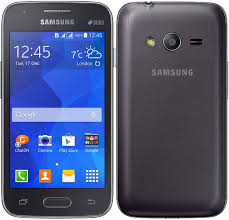 This is a very special smartphone that is one of a kind. The Duos 3 is a surprisingly cheap smartphone that has marvelous specifications. The Samsung Galaxy S Duos 3-VE was officially announced, and released, in February 2015. Currently, the Duos sells for around 6,550 INR. Too good to be true? Once you have the Duos 3 in your hand, you'll become a believer. This is one phone worth experiencing.
Features
The new Samsung Galaxy S Duos 3-VE runs on the Android 4.4 KitKat operating system and features a 4-inch WVGA (480×800 pixels) TFT screen. The Duos 3 comes with lightning fast 4G capabilities, allowing for maximum use of applications and browsers. Exclusive 4G service also enables quick downloads, low buffer times and few waiting periods while loading. The phone measures in at 4.78×2.48×0.43 inches and weighs 123 grams. Additional features include dual-SIM (GSM+GSM) capabilities, 5-megapixel rear camera with LED flash, and useful front-facing camera. It is equipped with 4GB of built-in storage, which is further expandable by microSD card (up to 64GB). The smartphone is powered by a 1.2Ghz dual-core. The processor of the phone is accompanied by RAM space of 512MB. Unfortunately, the S Duos has no 3G connectivity support, which remains the biggest drawback of this smartphone.
Camera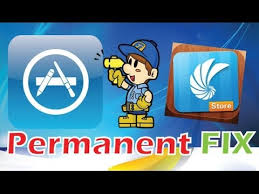 The Samsung Galaxy S Duos 3-VE's Photo output comes to 5.0 Megapixels (2560×1920 pixels). Pictures automatically include date tagging and GeoTagging. You can record video at 480p (30 FPS).  The camera has a powerful 2X digital zoom, allowing for minimal distortion when zoomed. Additional camera features include Autofocus, Scene Modes, Camera Effects, Sports Mode, Anti-fog and Continuous Shot features.
Storage
The Samsung Galaxy S Duos 3-VE comes with inbuilt storage of 4GB. The internal storage of the phone is further expandable up to 64GB with an SD card. This is an exponential increase from the base storage and allows for you to tailor your phone to the amount of memory you need. 64 GB is enough to store several movies or thousands of songs. You could probably download all of the apps you'd ever need on there. The Duos looks amazing, comes with a HUGE, expandable storage and has all the great features you've come to love. If you're satisfied with well-made phones, the Duos 3 may be your best option.
---