In this article, we will present an easy and practical solution for adjusting the screen resolution on your
The Samsung Galaxy Note 9 comes with a Quad HD display. It offers a sharp resolution and is a great choice if you are a lover of smartphone displays. A great display; however, needs great customization options. Samsung will provide you with the option to adjust the screen resolution to your desired value. But the question is: how to adjust the screen resolution in Samsung Galaxy Note 9?
In this article, we will present an easy and practical solution for adjusting the screen resolution on your device. Follow these steps to get the maximum value of your crisp display.
Some tips & precautions
Battery timing
Before you upgrade your screen to a newer and better screen resolution, consider the battery life. The problem with sharper displays is the consumption of more power as you use your phone during the day. So instead of just a single charge daily, you may find yourself looking for a charger multiple times.
Using a higher resolution for a long period of time can also put a strain on your smartphone's battery. Your battery gets weaker because of the increased demand from the display. This will decrease the battery-life overtime. So, what can be the possible solution? How can you get a sharper screen that doesn't affect your battery?
Go for 1480×720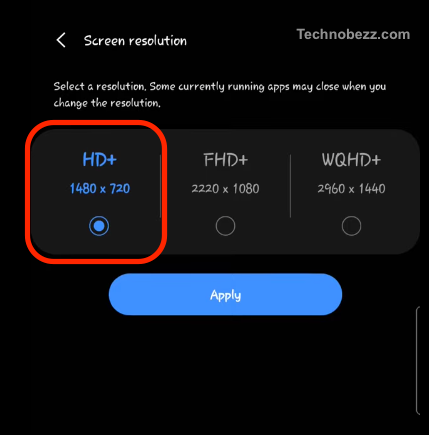 Samsung galaxy note 9 gives you the option of enhancing your screen resolution by up to 2960×1440. This can be very alluring, especially if you are someone who loves colors. However, as we've seen in the above passage, it can be potentially damaging for your phone's battery.
In this case, the best option is to use an optimum screen resolution. 1480×720 screen resolution is not only sharp enough but also saves your battery. The battery timing will be just enough for you to use your favorite apps and play video-games.
When it comes to a better display versus better battery life, always go for the battery life. It will serve you best in the long-run. Outward appearances are deceptive. No?
How to adjust the resolution
1- Go to Settings
Settings can be accessed by directly swiping down from the top of the screen. There you will see a gear icon at the top right. Pressing this gear icon will lead you to the settings panel.
Alternatively, open your phone's menu and look for the same geared icon.
2- Click on Display
Next, you need to locate where it says "display". This is where you will find all the settings related to your phone's display. This may include changing your phone's home-screen and lock-screen wallpapers, themes and adjusting the screen resolution.
Tap on the Display tab.
3- Find screen resolution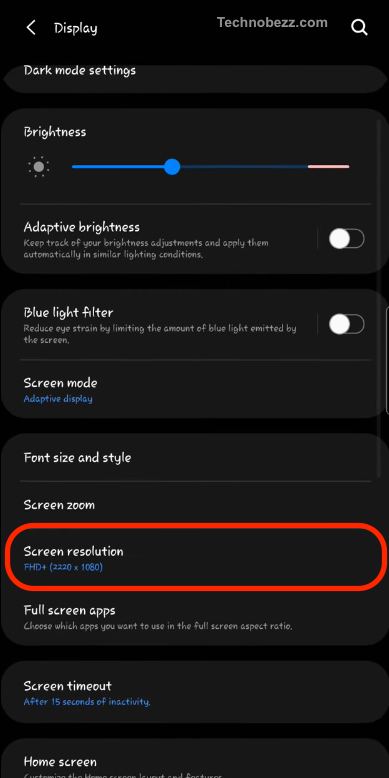 After you tap on the display, you'll see a lot of options on your screen. Now, you need to scroll down to the very end to find the option to change the screen resolution. Tap on the 'screen resolution' tab to adjust it according to your desire.
4- Choose the best resolution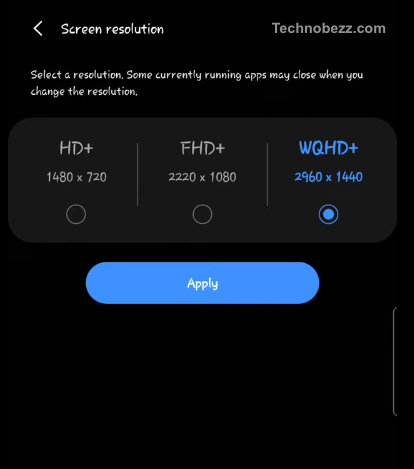 Samsung galaxy note 9 gives you three options for screen resolution. These three options are HD, FULL HD, and WQ HD. Choose the one you prefer to have a boost in your phone's display power. HD is the basic screen resolution that comes by default. FULL HD and WQ HD are sharper than simple HD. They can enhance the color and clarity on your screen.
---