Galaxy Note 4 is no doubt one of the best smartphones in our time but like other smartphones users are facing
Galaxy Note 4 is no doubt one of the best smartphones in our time but like other smartphones users are facing issues with this handset also. Overheating, SD card issues are very common that are facing by a lot of Note 4 users. Another problem is with the screen which is giving a lot trouble to the users. Galaxy Note 4 screen remains black after phone calls. Nothing can be done with the phone until it is turned off using Power button and again turned on. For some users this problem happens after each call.
See also- How to improve the Galaxy Note 4 battery life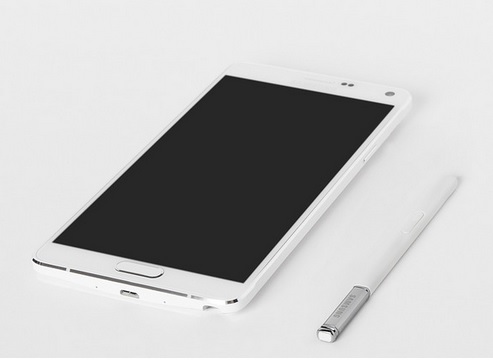 Reason of Note 4 screen remains dark after calls issue
The proximity sensor of your Galaxy Note 4 is most probably the main reason behind this issue. The sensor is used by the Note 4 during a call in order to check the position of your face. If your face is near the phone, the display does not lit continuously while you are in call. But if the proximity sensor is blocked or covered then it may happen that your phone stays at the "calling" status though you put off the phone.
So the first thing to check is if the proximity sensor of your Note 4 has been covered or blocked with something. The sensor will be found next to the ear piece. So the things you need to check are:
Is any dirt or dust there in front of the sensor?
And if you are using any screen protector then is it covering the sensor and not letting it to work properly?
Steps to fix Note 4 screen dark issue after calls
If the proximity sensor is covered then you need to clear it in order to work properly but if this is not the issue then you need to check the values of the proximity sensor by going to the service menu of your Note 4.
> Open the phone app in your Galaxy Note 4
> Type the code *#0*#
> Touch at the "Sensor" in the service menu
> The second field is called "Proximity sensor"
> 10-15 should be the value of "ADC" in order to the proximity sensor of your Galaxy Note 4 works properly. If the value is close to 50, that means there is some problem with dust.
> The value in "Proximity" should be "0".
If you see that dust is the problem then you need to clean it. Blow some air into the sensor, the dust will come out and the proximity sensor may start working properly.
Besides this Galaxy Note 4 screen remains black problem another common issue related to screen that users are facing is screen lagging. This problem occurs while typing on the keyboard, when try to returning to the home screen, and switching between applications etc.
To fix this problem navigate to Settings > About Device > and touch on Build number. Remember you need to tap on this option seven times. Get back to the Settings and you should now see an option called "Developer options". Touch on it and you can now set Transition Animation Scale, Animator Duration Scale and Window Animation Scale down to 0.5 or 0 from 1.
You do not need to stick with TouchWiz as a large number of Note 4 users have found that the Samsung user interface (UI) is the reason behind the lagging issue. You can use another launcher (for example Nova launcher) and see if it works better.
You can also check for the updates released by Samsung going to Settings > About Device > Software Updates > Update Now.
If you face any other problems with your Galaxy Note 4, visit our site, almost all solutions are given here.
---