Sometimes we do not feel comfortable or safe having our apps viewed by any and everyone. If you haven't already,
Sometimes we do not feel comfortable or safe having our apps viewed by any and everyone. If you haven't already, there are ways to hide your apps. Even after setting up a device password, you can hide a few apps to ensure your privacy.
Disabling Pre-Installed Apps
All Android phones come with some pre-installed apps. If you want to disable some of them, follow the steps below:
First, go to the 'Settings'. Then go to 'Apps'. If your phone is not showing Application then do this, Settings > Device > Application.
Then, in the Application manager, tap Apps. Then select the apps you want to hide.
Then click on 'Disable'. You will find all the disabled apps in a section named 'Disabled'.
Hiding apps with launchers
If you want to hide some apps on your phone, you can use one of the many available launchers.
Download a launcher for your Android device with the option for hidden apps. The "Apex Launcher" is the one which can meet the purpose.
After installing the app, go to "Apex Settings". There will be an option "SET AS DEFAULT". Click on that. There is an option named ,"Hidden Apps". Go there.
Then you will find a complete list of all the apps installed on your device.
Choose the apps you want to hide by putting a tick mark in the box.
Your task is completed, the selected apps will not appear on the screen.
You have to choose "UNHIDE" to view them.
There is another launcher app named "Nova Launcher". The steps are almost the same as in the Apex Launcher. The difference is that you have to pay a fee for availing all the options.
AppLock
If you do not want any launcher app on your phone, then choose AppLock. This app is free and very easy to operate. Security is also very high with passwords, fingerprint locks and patterns. You can choose an option. It is very helpful to hide videos and pictures.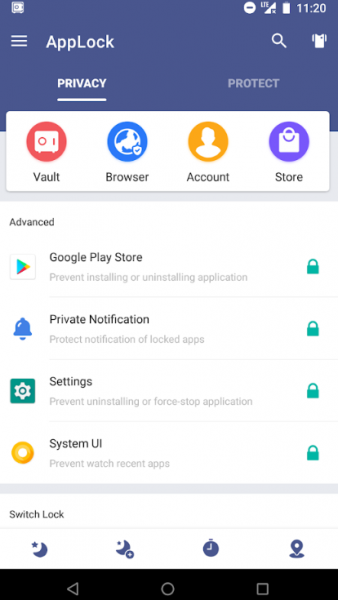 First, you need to download it from Google Play. Then choose the security option and remember it. You can now lock any app and no one will be able to break into it. This way, you can hide all your apps.
File Hide Expert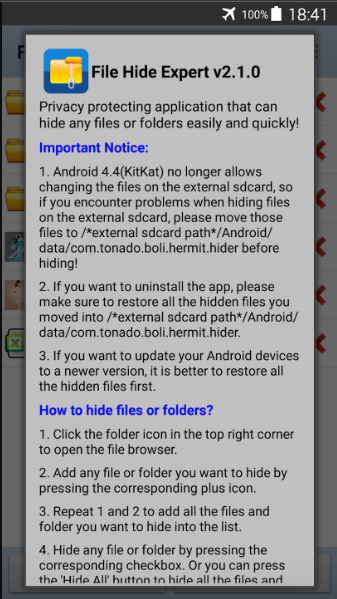 This is another third-party app that helps to hide apps on Android. It is a free app. You need to download it from the Google Play Store. Open the file and there will be a folder icon in the top right corner. Then select the files you want to hide and the task will be completed. There is an option like "Hide All". If you click on that, all your files will be hidden and no longer visible on the screen or any other file manager. To make them visible, you need to go to "File Hide Expert" and tap on "Restore All". Then all our files will be brought back. To prevent any snooper from opening the 'File Hide Expert' app, there is a password option to make it more secure. Go to the Menu > Settings and you will get the option of enabling the password. Tick the box, set up a password and remember that.
KeepSafe
If you want to hide your photos, you can try the KeepSafe app. It is widely used and secures all privacy. It will create a virtual vault for you for anything you want. To access the app, you will need to enter a PIN number every time. You can keep all the sensitive information there. It is also possible if you want to make a back up of your private files. You can recover the files easily if you lost anything accidentally. There is a free version and also a premium one. The premium version costs $ 4.99 as a monthly fee. You will enjoy many additional features.
---