To find your Android phone when and if it gets misplaced, you need to put in measures beforehand. On your Android
To find your Android phone when and if it gets misplaced, you need to put in measures beforehand. On your Android phone, if you put in a Google Account, then it means the "Find My Device" service was automatically turned on.
Log on to Settings, Security then Find My Device to confirm this. If it's not there, simply download it from the Google Play Store.
In addition to finding the phone if it gets lost, the app can also come in handy for a parent looking to keep an eye on their children without intruding. This is made possible by the location feature that is on the app. It's important to note that this technique will only work if the missing phone is switched on and has a signal as well as data/Wi-Fi.
Here's how you can remotely track your Android phone using Find My Device.
How to remotely track your Android phone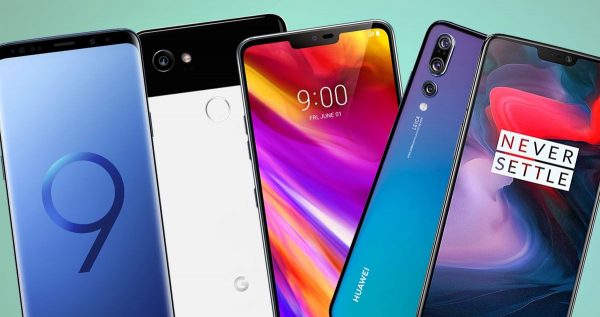 What to do?
First, you'll need to log onto the 'Find my Device' app from a computer.
Next, sign in using your active Google email account along with the correct password.
This will help you log onto their website. On the top left side of the monitor, you'll see a list of devices that you're signed in to. Select on the one that you wish to locate if it's not already selected.
On the Find My Device page, you will find three options to choose from regarding the way forward. Make a choice depending on whether your phone is simply misplaced or if you're positive that it was stolen.
First, you can play a tone and allow it to make a racket. This will happen even if your phone is on Silent mode. Since you can see the phone's location on the map and you know if it's within earshot, this can help you track it faster.
The second option is to secure your phone by locking it remotely. Some users don't normally put passcodes or patterns on their phones. And so these phones can be easily accessed by anyone who gets their hands on them. Additionally, you can also leave a message for the individual who recovers the phone. This message can include a number to call or a place to leave it.
The last option is the most drastic one and it involves erasing all the data from your phone. This means texts, pictures, videos and even logging out of your email account. It's only sensible when you're sure that you're never going to find your phone again. Note that this move is also irreversible.
If you're hitting a wall with the 'Find my Device' app then it's probably because your Android phone is not on or it's not connected to either the internet or Wi-Fi. The feeble solution for this is to keep trying for when and if it comes back online.
Other apps:
The app is a GPS locator for phones and is best suited for family or household setups. After downloading the app, consenting members come together to form what is called a "Circle" within the app. This feature allows the app to track the members' phones in real-time, showing their physical location.
The free app provides cover for three separate devices with just one download. It allows you to ring the alarm from your lost phone as well as capturing screenshots (if it's on) and the owner can immediately lock their phone once they realize that it's lost.
This app offers you remote control of your missing phone when you log onto their website. From there, you can even delete private data that you don't wish to land into the wrong hands. Like "Find my Device," you can also send texts containing contact details to your missing phone in case a kind soul comes across it.
Other alternatives
If you don't have 'Find my device' or any other tracking apps installed on your phone, you can try other routes. Since most of the mobile phone companies provide some type of mobile tracking service, although this will come at a fee, you can opt for that.
The key is to always be prepared for any eventuality, like having to locate your Android device. Do it now, whether it's a free app or a paid-for app.
---