Smart phone market is inundated with enough options to confuse even the most knowledgeable tech-gurus. Every
Smart phone market is inundated with enough options to confuse even the most knowledgeable tech-gurus. Every remarkable manufacturer is in direct competition in all sub-segments of this highly volatile market and relentlessly trying to consolidate their foothold. Consequently, buyers face a tough time to find a suitable phone matching their requirements without shelling out all their money. This year the market has witnessed the launch of eagerly awaited Samsung Galaxy S5 with plenty of upgrades over its predecessor Samsung Galaxy S4 and Galaxy S3. This time the South Korean manufacturer has gone a long way to bring about the innovation of Galaxy S5 from previous Galaxy Series Smart phones. In this write-up, we will focus on the subtle and improvised modifications in Samsung Galaxy S5 that has surpassed all previous galaxy series of smart phones.
SEE ALSO- SAMSUNG GALAXY S5 VS. SONY XPERIA Z2: THE DETAILED COMPARISON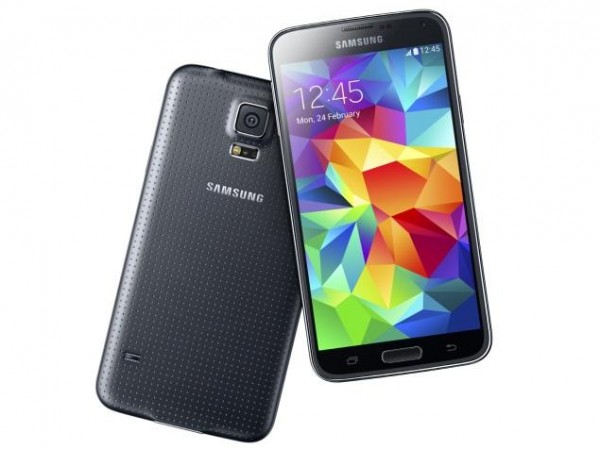 Let's

dig

deeper

into

the

Specs:
Samsung Galaxy S5, the most anticipated android phone of 2014 that encompasses everything any demanding user may ask for!
16-Megapixel

Camera

with

the

auto-focus!
This time the camera has jumped to the new level of 16MP with an all-new Samsung-made sensor. The camera will surely enamor its users with its splendid picture quality. Additionally, the camera provides exceptional clarity, capturing natural colors that make it a sheer delight.
5.1",

full

HD

1080p

resolution,

432

Pixel

display,

super

AMLOED

screen
The device offers realistic colors and graphics to ensure optimal viewing pleasure and great user experience. The 1080p resolution does a marvelous job in bringing great image clarity while being easy on the battery. The color is vivid and visuals are excellent; it can be conveniently used in direct sunlight as viewing angles are also seriously wide. Texts are prominent, and being a super AMOLED; contrast is resilient with deep blacks and dark tones.
Design
The overall outlook is virtually similar to the Galaxy S4; however, the Galaxy S5 is a bit larger to accommodate a larger display and a great battery cell. Even though the phone is a bit bigger, but it's by no means difficult to handle and operate, and provide a comfortable size for the hand. The silver strip is similar to the galaxy note 3 with ridges to support grip. Samsung has taken a leap forward by replacing its shiny plastic outlook with a matte finish plastic; that will surely charm its users.
Durability
Interestingly, the Korean manufacturer has played it techie with an IP67 water and dust resistance certifications. Some reliable tests on the web have shown it to endure water in an hour or more. Besides, Galaxy S5 supports a removable back panel and battery that can be easily replaced with the newer one.
Android

4.4

with

Touch

Wiz
Samsung has impressively implemented the 4.4 Kit Kat version of android along with its improved Touch Wiz UI user interface. Interestingly Samsung has added some Google now and voice control features that were previously seen only on Google Nexus devices. There is also a range of notable health care features added to Samsung Galaxy S5 such as S Health and heart-rate monitor.
16GB

or

32GB

internal

storage

with

up

to

128

GB

expandable

memory
The storage space that phones provide will surely be a delight for its users as, they can store the myriad of media files in this device.
S

Health
S Health is going to be the most useful application for some users those are very particular about their fitness. Well, that's not all about it; the application also has a "coach" section that provides some beneficial stuff for stress management and sleep habits. The application also allows the access to the onboard pedometer located at the rear panel that monitors your heart rate through the finger print sensor. Once you set up a profile on S Health, it will allow you to keep track of your health overtime.
Fingerprint

Scanner
Samsung has for the first time introduced a finger print scanner in its Galaxy S5, which is embedded in the home screen. You can register up to 3 fingerprints, or instead, you can register multiple digits to make things easier.
Ultra

Power

Saving

Mode
Enhance your battery life by using ultra power saving mode. This mode gives you access to limited applications while conserving the useless battery consumption. Even at 10% of remaining battery strength the phone could still survive a couple of days in this mode.
Considering the innovative features of Samsung Galaxy S5, it would be safe to say that Samsung Galaxy S5 has everything a smart phone user may ask for, barring its hefty price tag.
RELATED SAMSUNG GALAXY S5 VS. HTC ONE M8: WHICH IS THE BEST MOBILE PHONE FOR 2014? 
---