Ever since its announcement a few days back, the brand-new Samsung Galaxy S9 has continued to take the market
Ever since its announcement a few days back, the brand-new Samsung Galaxy S9 has continued to take the market by storm. With truckloads of features and technological innovations on offer, the phone provides the best of technology at a relatively affordable price. By affordable, we are comparing other superphones in the segment like Apple iPhone X, Google Pixel 2, etc. to name a few.
Samsung has certainly made considerable efforts to get its image back on track. Ever since the Note 7 controversy, a lot was expected from Samsung during the Samsung Galaxy S9 and S9+ launch. It has added amazing features to both new phones.
One of the standout additions is the AR EMOJI feature.
With this feature, a user can create a three-dimensional EMOJI avatar of himself/herself using the smartphone camera. The best part about it is that it can be done using either the front or rear camera. This is not possible on Apple iPhone X's ANIMOJI feature, where the user can only use the front facing camera to capture the face. AR stands for Augmented Reality, which is the principal technology behind the AR EMOJI feature.
So, if you are a proud owner of a brand-new Samsung S9, and you are wondering how to make AR EMOJI on Samsung Galaxy S9, follow the steps below.
Read also- Samsung Galaxy S9 Tips And Tricks
Steps To Make AR Emojis On Samsung Galaxy S9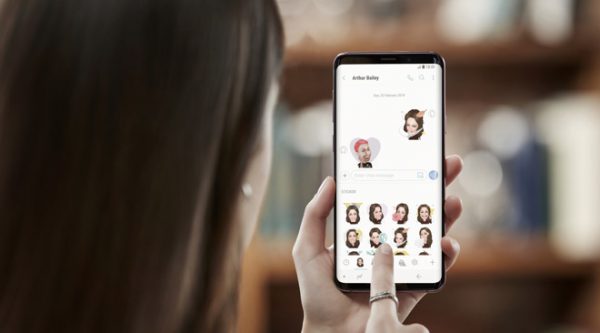 Step 1: Use Your Selfie Taking Skills To Capture A Perfect Selfie Of Yours
Open the front camera of your Samsung Galaxy S9.
You will find a slider selection at the top of your screen, select AR EMOJI.
A pop-up window will appear, asking you permission to launch the AR EMOJI creator. Tap ALLOW.
A face shape outline will appear on your screen. Make sure your face is perfectly fitted into that shape. Also, make sure that you are not smiling or opening your mouth.
Finally, press the capture button. Voila! You have just completed step 1 on how to create an AR emojis on your Samsung Galaxy S9. Pretty easy so far right?
Once the selfie has been captured, the app will ask for your gender. Select either MALE or Female, and click NEXT.
Note: For better results, make sure you are not wearing any glasses and keep your hair out of the frame.
Step 2: It's Now Time To Customize Your Ar Emoji
Now that you have clicked next, your Samsung Galaxy S9 is generating an emoji avatar.  Once the avatar has been generated, you can finally customize it based on your preference.
Firstly, adjust the skin tone as per your desire.
For further options, click on one of the three buttons displayed at the bottom of the screen.
Once your face has been adjusted, it's time to make your hair perfect. There are tons of hairstyles to choose from.
Once you have decided on the hair part, head to the accessories part. You have an option to choose glasses and many other accessories. This certainly will add a dynamic outlook to your virtual avatar. However, it remains an option if you wish to do that.
Next, it's time to add more style to your emoji. You get to choose what clothes your avatar wears. Choose from t-shirts to hoodies, the options available are endless.
If you want to save your current work, press the OK button otherwise if you wish to quit, just press on the "X" at the corner of the screen.
Step 3: It's Now Time To Put Your Emoji Avatar To Test
Your emoji has successfully been created. Your phone will again launch the camera. But this time, you will find your emoji at the bottom of the screen. Press it.
The real you on the screen is replaced with the emoji version of you. Make weird faces, or simply just smile, your emoji on screen follows suit.
You can take photos or videos of yourself just any other normal selfie. If you wish to revert back to the original settings of your camera, simply select a different setting from a list of options at the top of your phone display.
Pretty neat, isn't it?
Samsung has done a tremendous job to make this feature as interactive and easy as possible and it has done just that.
Here's another interesting part, you can even share your generated emoji avatar on social media and messaging platforms. The emoji can be seen on non-Samsung phones as well.
See also: Samsung Galaxy S9 And S9 Plus: Should You Upgrade?
---