Buzz related to the launch of next-generation Samsung Galaxy Note 4 has already started. Galaxy Note 3 has aroused
Buzz related to the launch of next-generation Samsung Galaxy Note 4 has already started. Galaxy Note 3 has aroused inquisitiveness among the consumers who are now expecting all the newer features in Samsung's next upcoming product.
Galaxy Note 4 is most likely to be launched during the second half of the year 2014. As per the release dates of its last three launches, Samsung phablets are supposed to release in august or September. Therefore, Samsung Galaxy Note 4 is anticipated to hit the electronic market by the end of September 2014. So, what do you think? Does this new offering from Samsung going to be your new tech partner? Let's have a look at some of the facts and features related to this forthcoming gadget.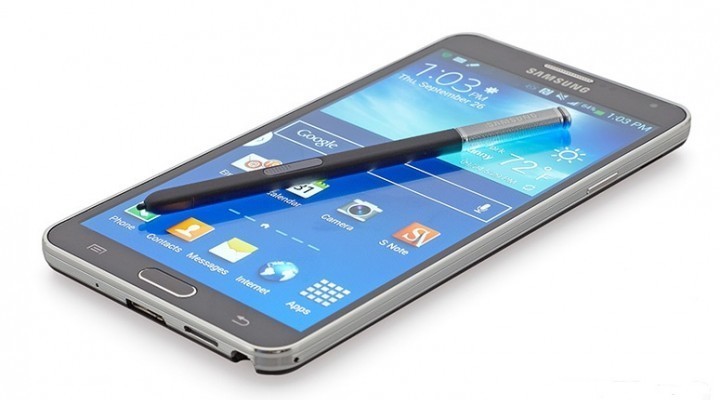 Which

will

be

fancier?

Samsung

Galaxy

Note

3

or

Galaxy

Note

4
Presently, Samsung Galaxy Note 3 is available at a price range of $730 in many countries. Perhaps its cost may drop down in a couple of months or during the release of Note 4. But the main concern is the cost of next-generation Smartphone, Samsung Galaxy Note 4. Although any speculations related to the price of Note 4 would be earlier to remark, however, it is expected that Samsung has ranged its new product around £550 / $800.
It has been confirmed from the company techies that launching the Note 4 after Note 3 is the strategy to launch a completely revised model in order to encourage consumers. Users like us can comprehend that companies like Samsung make such impressive products just because that know that we really aspire to have these devices. Additionally, this is how the companies find a breakthrough in the stagnant premium market of mobile phones.
Just

for

you

features

and

specifications

of

Samsung

Galaxy

Note

4
Galaxy Note 4 seems to overshadow all its counterparts. With this new arrival, you can flaunt your style statement with grace. This upcoming phone is not only swanky but also scores extremely high at techie side like its other predecessors.
Here is the overview of your impending all time companions.
QHD Screen Size: Packed with 5.7-inch screen panel and QHD resolution of 2560×1440 pixels, the device is expected to carry a metal frame made of aluminum. During annual Analyst Day held in Korea last November. Samsung tests its upcoming phone features and disclosed a graph which showed that the company will launch a handset in 2014 featuring QHD 2560x1440p display.
RAM and Processor: Unlike its predecessor Galaxy Note 3, Samsung Galaxy Note 4 phablet will have 4 GB RAM and Quad Core Snapdragon 805 processors. In addition, the Smartphone is expected to have 128GB storage on the card.
Other features: Other important specifications of Samsung Galaxy Note 4 includes 20.7 MP rear camera, 5K video recording facility, F2.2 31mm lens, 5 MP front camera, 21 MP ISOCELL rear facing sensor and LED flash. Also, speculations are that the device will hold 3600 to 3800mAh battery, USB 3.0, 4G and Bluetooth (4.1).
As of late, mobile phones are becoming the part of our daily lives. Applications, games, utilities and entertainment are all loaded within a small yet immensely advanced device. This Samsung Galaxy Note 4 is gaining vast popularity just before its launch as we all are waiting to experience the more progressive style of mobile phoning.
So, get ready all the gadget freaks for Samsung Galaxy Note 4 to hit the market soon.
Related articles across the web
---