Not a single smartphone is problem free and this is true for Samsung Galaxy S5 also. There are several problems
Not a single smartphone is problem free and this is true for Samsung Galaxy S5 also. There are several problems that Galaxy S5 users are facing with their phone and Galaxy S5 screen problems is one of them. Here we will discuss different screen problems such as cracked screen, unresponsive and bleeding screen.
See also- How to improve the security of your Galaxy S5
Different Galaxy S5 screen problems and possible solutions
1.Cracked screen
If the touchscreen or LCD of your Galaxy S5 is cracked then you may not face problem to use the phone but viewing anything on the screen will be the main problem.
As the phone is damaged, so the only option is to get it for repairing. If the phone is not old and you have bought it from service provider, then you can contact them and ask for replacement option or repairing. But one thing to remember is that physical damage is not covered under the warranty.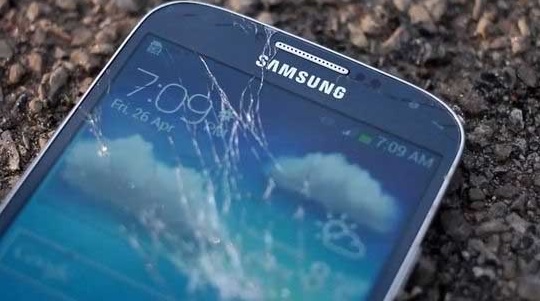 2. Bleeding screen or LCD
A screen is called bleeding screen when there are some colored lines or ink in the screen but the screen is not cracked. If these lines are always there on the device's screen, then it indicates that there is physical damage.
As I said in the above that physical damage is not covered by Samsung Warranty, so in such case you need to repair the phone or contact with your service provider. Tell them about the problem and ask for warranty options. You may get a replacement by paying little amount.
See also- How to fix Galaxy S5 device lock issue: cannot use Face Unlock
3. Unresponsive screen
This is one of the most common Galaxy S5 screen problems and a lot of users face it. If the touchscreen of your phone refuses to respond when you touch, make sure that your hands are dry, if wet then let them dry first.
Other reasons for not responding the touch screen could be any third-party apps, phone accessory like screen protector or phone case, and liquid or physical damage also could be the reason.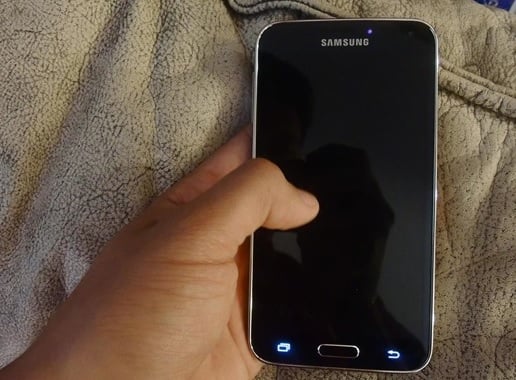 Here are the steps to follow to solve this issue:
Remove the phone accessory
If you use phone case or screen protector, remove them and check if the problem still occurs. If yes, then clean the screen with a dry cloth as sometimes because of too much dirt the phone cannot recognize your touch and does not respond.
Perform soft reset
Sometimes performing a soft reset solves this Galaxy S5 screen problems. Take out the battery for 30 seconds when the phone is on, then put the battery in again and switch on your phone.
Uninstall third party apps
If the issue does not solve, and if you notice that it's occurring while using a specific app then uninstalling that app is the best decision. You can uninstall a recently installed application that is the culprit using Task Manager.
To open the Task Manager, touch the Home key and hold it for 1-2 seconds, then touch on the icon. Next tap the Downloaded tab and select the application that you want to uninstall. Touch Uninstall button and then Ok.
If you find that the app is not the reason for this unresponsive touch screen, then you can always download it again from the Play Store.
Boot your Galaxy S5 into Safe Mode
Before uninstalling any app if you want to make sure if any third-party app is the reason, then boot your phone into safe mode. It will deactivate all the third-party apps, now if the phone touch screen responds in this mode, then it indicates that any recently installed app is the reason and you need to uninstall the same.
Steps to boot into Safe mode:
> Power off your phone.
> Press the Power key and hold it to turn the phone on.
> Press the Volume Down key and keep holding until the lock screen prompts.
When the lock screen comes, you will see Safe mode in the lower side left corner of the screen. When you want to get back to normal mode, restart your phone.
Conduct a hard reset or factory reset
If the unresponsive touch screen problem does not solve after following all the steps then factory reset is the last step to perform. But first backup all the important data as this process removes all your phone's data.
Steps for factory reset:
> Touch Menu
> Tap on Settings
> Tap on Back up and Reset option.
> Touch Factory Data Reset.
> Touch Reset device after reading the prompted message and finally touch Delete all.
Wait for few minutes until the process finishes.
---