Samsung Galaxy Note 8 is yet to hit the market on September 15 and the 6.3-inch stunner is already a craze among
Samsung Galaxy Note 8 is yet to hit the market on September 15 and the 6.3-inch stunner is already a craze among the fans who have started to pre-order this sensational piece. Besides the super-size screen, Samsung has also added many awesome features. The hands-on with the device leave you asking for more. Here is a quick list of Samsung Galaxy Note 8 tips and tricks so you know exactly how to exploit your smartphone.
See Also: Top best features of Galaxy Note 8
Samsung Note Galaxy 8 Tips
The Samsung Galaxy Note 8 runs Android 7.1.1 with Samsung Experience 8.5 with a display of 6.3-inch Super AMOLED QHD. It will run on Qualcomm Snapdragon 835 in the US with a memory of 6 GB and a storage capacity of 64 GB in the United States and 128/256 GB in other countries. Samsung along with us remembers the fate of Note 7 so the company has gone down in the size of the battery which is 3,300 mAH. Samsung has also put the battery through several heat tests making it pretty reliable for everyone's pockets.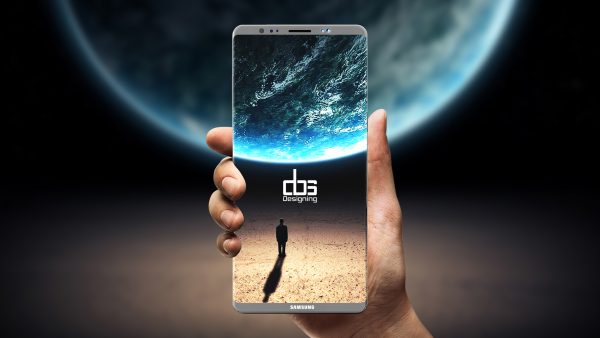 S Pen
One of the best things about a Note is its S Pen. The S Pen is more than just a stylus – it is an exceptional accessory and a sensitive tool which gives you access to several unique features which other smartphones are yet to come up with. Besides than just being able to use it for coloring or opening and operating apps there are a lot more features in S Pen of Note 8.While there are many enhancements that have been adopted from its predecessor there are some pretty cool tricks that have been added to it.
'Live Message' is one of the coolest among the Samsung Galaxy Note 8 tips and tricks. The Live Message feature lets you type your favorite message with the S Pen which then gets animated with glitters. The message can be saved and sent later or you can send it instantly to any messaging app that is installed on your Note 8. You can also add photo backgrounds to create your own personal meme.
The S Pen's features work for another interface than just Note 8. The S Pen can be used to color and draw in third-party apps. Even the handwriting of the S-Pen can adapt to the text of a different app.
You can write on Note 8 screen with the S Pen while the screen is off. While this is a feature that was introduced in the Note 7 it has been made better than ever. While you can write using the S Pen on your screen you can pin a note to always on display and can even save it and re-pin it to elongate the list. You have an option to create as many as 100 pages.
You can take a screen shot and edit it before you send it. For instance, take a screenshot of the map and draw the exact route and send it to the person who you want to. You can also cut out an exact portion of the screen shot that you need with the S Pen and save it for sharing.
The S Pen also lets you translate to the language of the device just by hovering the tip over the letter or the entire sentence. The feature works for more than 70 languages. You can also convert currency with it.
You can also make a quick .gif from your Note 8 using the S Pen. You need to hover the S Pen on the air command wheel and then select Smart Select and then on top use animation and record just the selected area and your .gif is ready.
Another exciting Samsung Galaxy Note 8 tip is to erase what you write quickly. The Note 8 users can now easily erase their digital writings with the S Pen. They just need to press and hold the side button on the S Pen and erase. For those who love having art would find this trick quite handy as they wouldn't have to look for an eraser on the screen of the phone anymore. It works on a doodle or any S Pen supported app.
Camera
The front camera of Note 8 is megapixel autofocus while the dual rear cameras are 12 megapixels each. One 12 inch camera has a wide-angle lens with OIS support and a f/1.7 aperture and the other is a 12-megapixel telephoto lens with a f/2.4 aperture. The telephoto lens also supports OIS and offers 2x optical zoom and 10x digital zoom.
The dual camera of Note 8 happens to be the first of its kind to offer optical image stabilization which means along with the ability to take clear pictures of moving objects the images are clear.
A trick that you ought to know is the 'Live Focus' lets you take images with 'bokeh' effect – the subject remains in the focus while the background is blurred. The effect of blur can be adjusted accordingly before or after the image has been taken. In fact, you get two images when it is in 'Live Focus', the first one is the bokeh effect image and the other is the wide angle picture which lets an individual get two separate shots in one click.
Dex
We have all heard about Dex as a docking station for this smartphone. The docking station, when plugged into a computer monitor, turns the Note 8 into a PC. However, you now have access to more features and different tricks that you can perform with Dex. You can now see 36 apps all displayed in a single page.
The first trick coming up on Dex is that you can multitask while you are on a video call and it is more than multitasking. While you are video conferencing in a business meeting and making changes on a PPT simultaneously the people in the chat would be able to see these changes. Also cool for teachers who are tutoring their students, to solve live examples. The chat continues to happen even after you plug it out from the Dex so you don't have to bother about moving while you are in a meeting or chatting.
Did you know you could create your own personal jam with Dex around you? Another one of the Samsung Galaxy Note 8 tips and tricks that are quite fun to use is to make music with your smartphone. You just need to plug in a small USB keyboard to Dex and you can play music and even mix and match other instruments and create your own mix. You could also use the built-in Looper to create your own music loop.
With this smart trick, you can force apps to be displayed in full screen. Samsung has given its users a secret option with which you can execute the above feature. You just need to go to Settings on the desktop and click on Samsung Dex. You will see a toggle button for Samsung Dex Labs. This resizes all the apps that are not supported by Samsung Dex.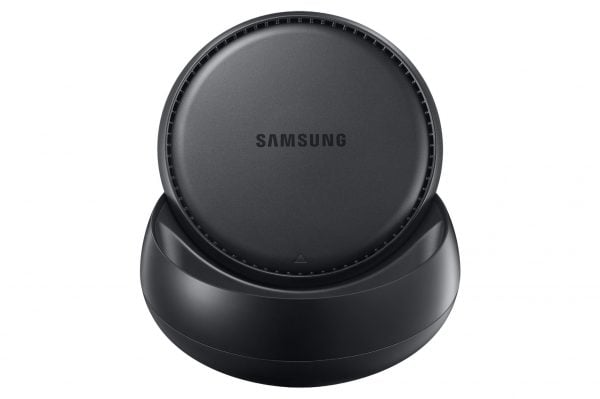 There is more than just plain email that Dex offers in Samsung Note 8 for those who are using native email app from Samsung. You can drag and drop attachments or right click to delete any email. You can also bold or invert texts and add bullet points to the text.
You can play games just like a pro on this big screen. Just go into the Game Launcher and use the mouse and shortcut keys from keyboard to enjoy your game just like you would on your desktop.
The Lightroom app is already quite famous with the photographers. Now if you plug it into Dex you get a full-screen option. You now have dials and sliders at your controls to edit the picture as you want on a bigger screen.
More Tricks and Other Features to Look Out For
Another one in the list of Samsung Galaxy Note 8 tips and tricks. The finger print sensor has been featured towards the rear of the smartphone just like S8. Those who are using just one hand to operate the Note 8 can simply drop down the notification panel by swiping the sensor down and to withdraw it back swipe up. Remember you need to turn this feature on from your settings.
A navigation bar in an Android phone always remains active in all the apps except for games and video playing apps as this is the only way to move back and forth in the interface of the smartphone. The problem is that it usually captures important on-screen data while browsing or scrolling through the gallery. With Note 8 you have an opportunity to hide it when you like. All you would need to do is double-tap to hide and then swipe it up from the bottom and tap it twice again to have it back.
Multitasking with Note 8 has been made easier. Besides just opening two apps in one screen you can now link them together. For instance, you can link WhatsApp and YouTube together and then when you need to see the notifications or work on them you can open them both with a single tap. You would have to pull up the tab on the screen and then get the app shortcuts by swiping left. You could link them from settings too.
With Samsung Infinity Display you can now see more and scroll less. The 6.3-inch display is what we are referring to here.
The metallic, glossy and bezel less body of the smartphone can awe anyone. Despite its size, the phone sits perfectly on your hand and has a strong grip.
As its security options, Note 8 offers facial recognition, iris scanner and a fingerprint scanner which is located at the rear of the smartphone. You can store all the passwords in Samsung Pass as you get out of the box support for it.
Price:
The price of this amazing smartphone is around $950 and depends on the carrier that you are using the price would go up to $963. The pre-orders have already started.
Colour:
For those who are staying in the United States would have options of midnight black and orchid gray while some countries would also have maple gold and deep sea blue options for Note 8.
Exchange Offer:
There is an exchange offer for the owners of Note 7. They can avail a discount up to $100 for the new Galaxy Note 8. Although there were talks about getting a $425 rebate it happens that the discount is not more than $100. To be eligible for the exchange one would have to get themselves verified through Samsung that they owned the Note 7 as they would have to trade their old handsets for the new one. Those who are interested should visit their nearest retailers to get more details about the do's and don'ts of the process. This is a Samsung's way of saying sorry to all of their Note 7 users.
Note 8 is not quite far from setting out in the market and I am sure there are going to be more Samsung Galaxy Note 8 tips and tricks once the phone hits the shelves.
---