Samsung is keen on staying ahead of the competition and often patents a lot of things that may never be actually
Samsung is keen on staying ahead of the competition and often patents a lot of things that may never be actually manufactured. The new patent they have registered for a smartwatch with an exceptionally large display does seem real.
The manufacturer is looking for ways to revolutionize the smartphone industry and were spotted working on patents related to flexible displays and foldable displays. The latest one is however quite different as they take a new approach to bring about a change in the world of smartwatches. The Android watches didn't gain momentum due to lack of quality devices in the market and developers didn't support these products as they should have.
Large Screen Smartwatch for Easier Access
An average user might feel weird to wear such a large smartwatch which has a long display that extends away from the wrist area. If Samsung has managed to make it a foldable display or a display that could be pulled in or out like a tray, it might make a much better proposition for the consumer market.
The patent as reported by IOTgadgets has been registered under Wearable Electronic Device and the original patent was applied as early as 2016. The department of USPTO took a long time to approve it and they have finally done so towards the end of last month this year.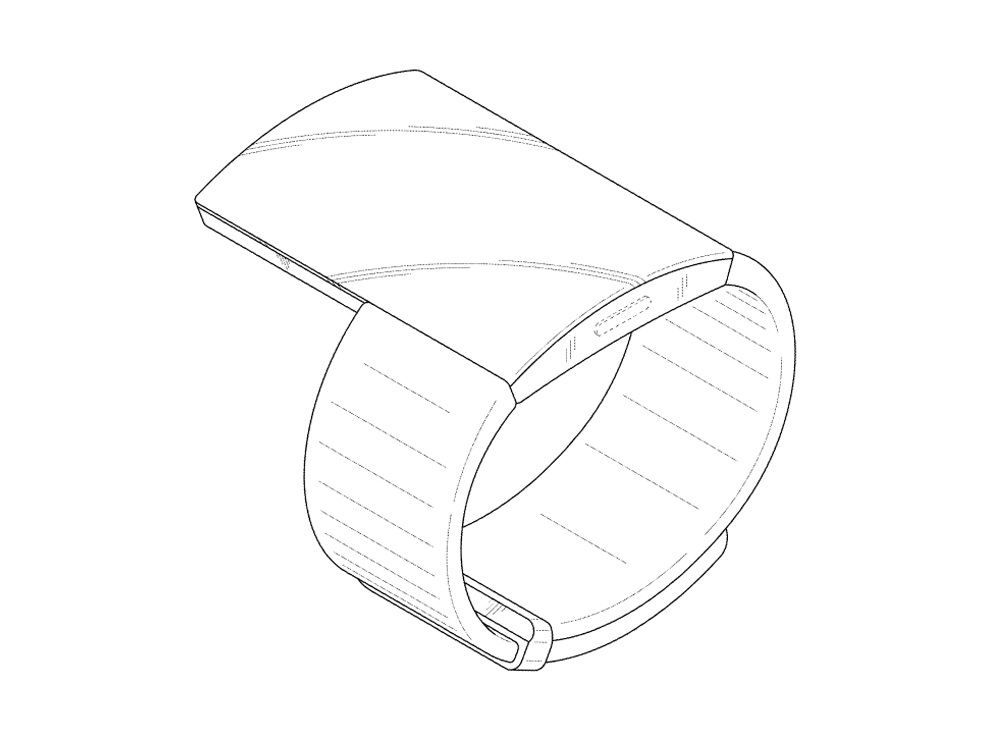 Samsung's Futuristic Watch Design
Based on the patent image found online, it looks like the device will be equipped with a leather or metal strap that is much larger than the ones found in smartwatches. The bigger strap should ensure the increased display size doesn't hurt the wrist when worn for a whole day. The large screen extends on the side but there are no buttons on the extended side. The control buttons can be found on the other side of the smartwatch.
While everything seems futuristic and promising, Samsung may have to work a lot and come up with a compelling piece of hardware to interest users. People are still buying smartphones and the Galaxy S8, Galaxy S9 continues to be one of the best-selling phones for the company.
The same cannot be said about smartwatch as Apple Watch 3 is expensive and works only with iOS. On the Android front, there are hardly any smartwatches that witnessed widespread adoption. If Samsung could make the watch easier to use with a large display, implement SIM card support and let users use it as an alternative for smartphones, this new device might just become really popular when it eventually gets launched.
---