Have you already bought the latest Samsung flagship, the Galaxy S8, and intend to get the most out of it?
Have you already bought the latest Samsung flagship, the Galaxy S8, and intend to get the most out of it?
Then getting Samsung Pay on your device is a must-have. This will turn your device into an e-wallet and eradicate the need to carry your wallet everywhere. You have to set it up to use Samsung Pay on your phone. We will explain how to set up Samsung Pay on your Galaxy S8.
Why set up Samsung Pay?
One of the best reasons to set up Samsung Pay on the Galaxy S8 is that it is wrapped with many exciting features, which make it almost mandatory to get Samsung Pay to make things a lot easier.
Aside from the Galaxy S8, this feature can be enjoyed on any of the Galaxy devices.
Samsung Pay is compatible with all kinds of old and new terminals so that it can be used everywhere.
The Galaxy S8 is equipped with NFC and MST Technology through which you can pay on more merchants, generally more than you can with Apple Pay and Android Pay.
Most of the bigger carriers in the market support Pay, including Sprint, Cellular, Verizon, AT&T, and more.
Also, most big banks, including Bank of America, American Express, Citi, etc., work with Samsung Pay.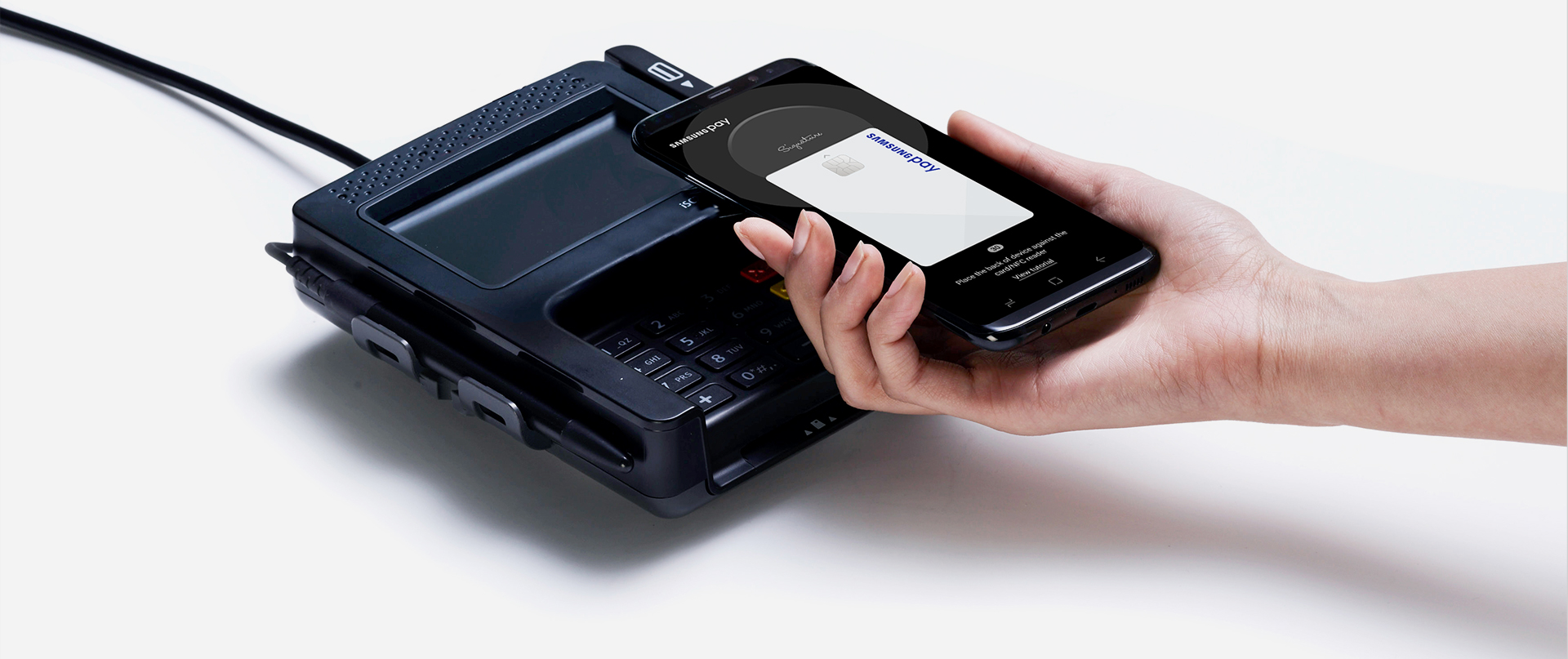 How to Set Up Samsung Pay on the Galaxy S8:
Setting up the app on your Galaxy S8 is easy, but ensure that the financial institution you will be using for Samsung Pay is compatible with the Samsung Pay app.
Next, head to the Google Play store and search for the Samsung Pay app
Download and install it on your Samsung Galaxy S8 device
Once installed successfully, launch the app, which will ask you to log into your Samsung account first
If you already have one, then put in the login details or create one
Also, if the Samsung account details are entered from another app, there is no need to put the details again as the details will automatically be linked to Samsung Pay.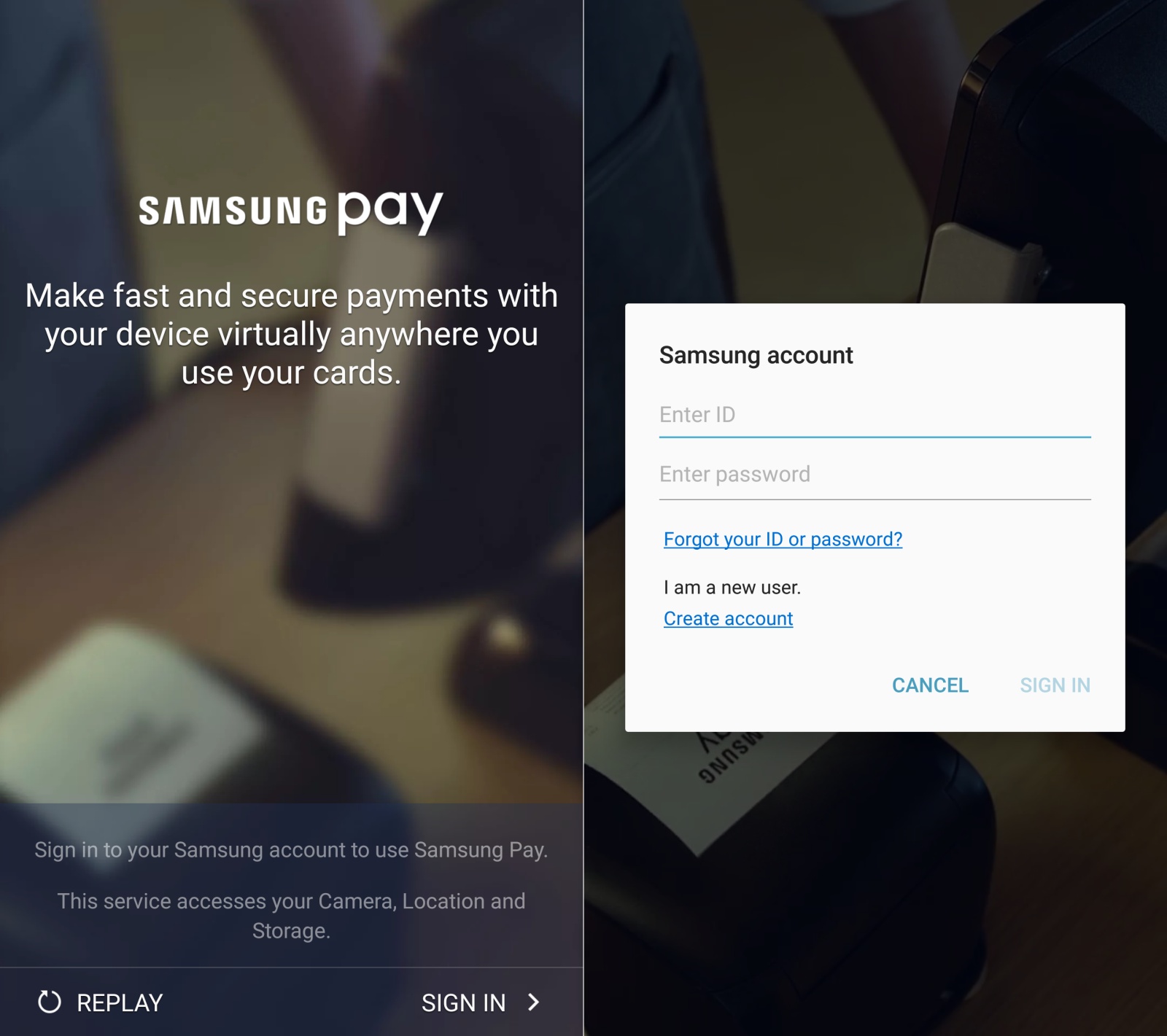 Next comes the verification procedure. If you set up the lock screen with a fingerprint scanner, you will be asked to put the PIN again and scan the fingerprint before moving ahead. Here you can choose your preferred verification method, biometric authentication or PIN.
Now tap on the "ADD Card" option.
Next, add a credit or debit card. Here, the app can be permitted to capture a photo of the card to collect all the details from there, or you can also manually enter the details.
Once done, tap on the "agree to all" option to agree with all the terms and conditions.
Now all the bank credit or debit card details you have entered will be verified with your bank, and this is done through SMS, call, or email. So, you are required to choose the preferred method.
Next, the bank will send you a code that you need to enter into the required field.
Once you are done with all these things, a blue box will be available where users need to sign their name and tap 'save.'
Finally, tap "done," and your Samsung Pay will be ready to use.
How To Use Samsung Pay on your Galaxy S8
Once you have set up Samsung Pay on your Galaxy S8, you will need to enable some other settings for first use, and you will be good to go. NFC is made for first-time purchases as the required information for purchasing with Samsung pay is exchanged through NFC.
So, go to settings>NFC and payment (turn on the NFC and Android Beam)> Tap & pay, and there you need to set Samsung Pay as the default payment app.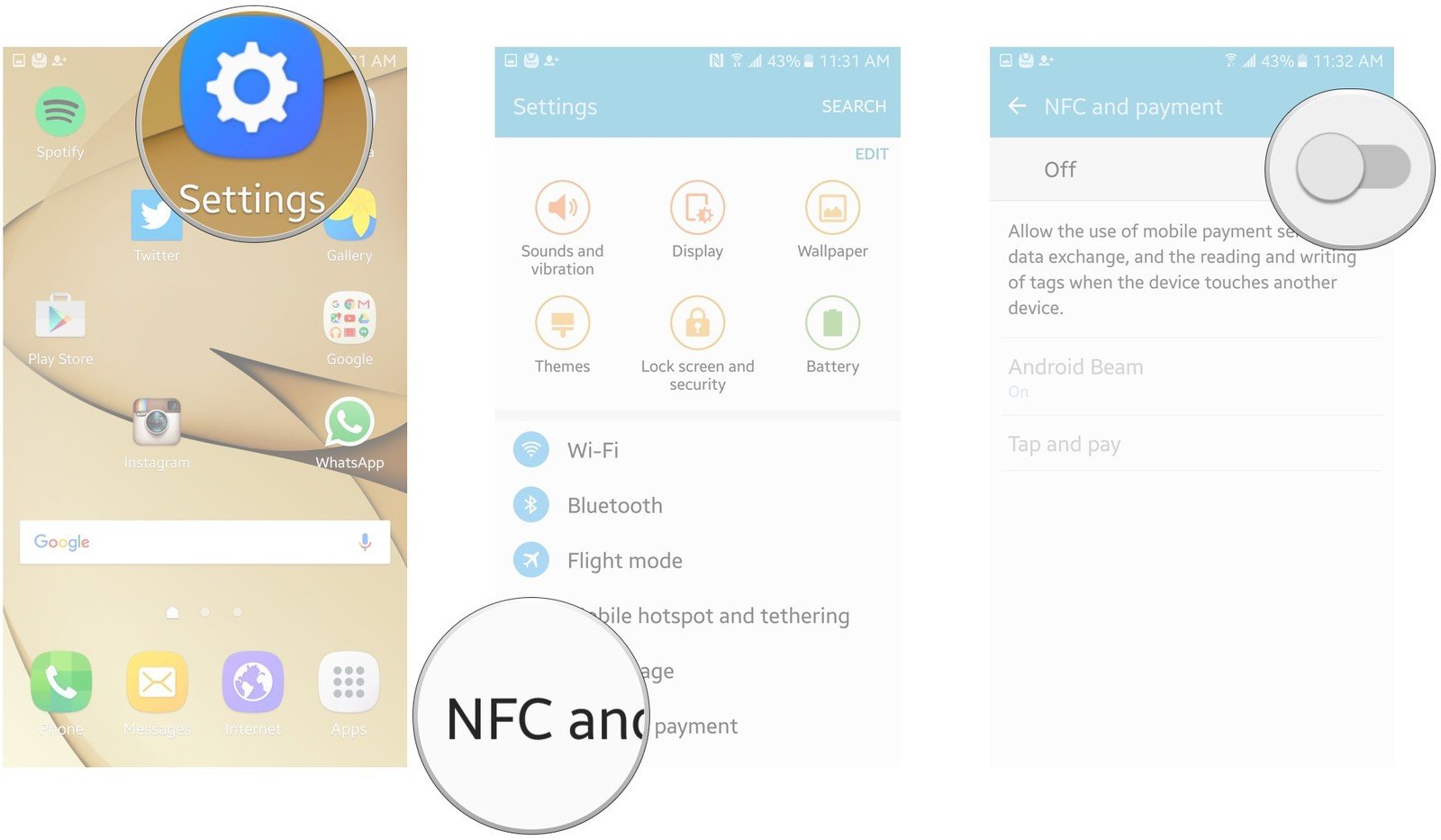 When making purchases, open the Samsung Pay app on your device and use the PIN to unlock it.
Next, hold the phone over the Point of sale terminal and put in the Pin or use biometric authentication.
That's it – you can go back home after making the purchase successfully.
So, these are the ways to set up Samsung Pay on your Samsung Galaxy S8.
---