In the last few years, Samsung has become the leader in the Android phone market. Coming up with a stunning
In the last few years, Samsung has become the leader in the Android phone market. Coming up with a stunning design, the best specifications, and a fascinating camera system, the Samsung Galaxy S9 has the potential to be the best phone of 2018. And for this excellent smartphone, mentioned below are some of the best apps for the Samsung Galaxy S9 that will enhance your experience and make things more interesting.
Best Apps For Samsung Galaxy S9
PicsArt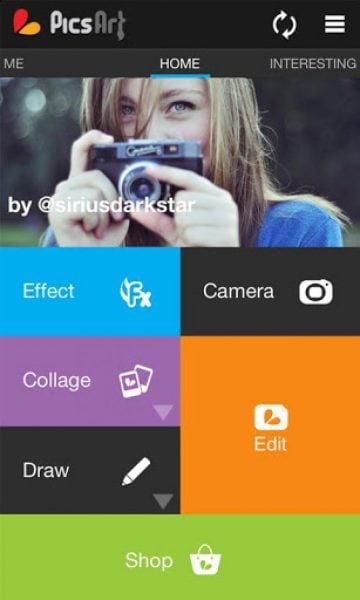 PicsArt is one of the best apps for Samsung Galaxy S9. This free app is user-friendly and can be used for photo editing. It consists of many features you can use to modify your pictures. PicsArt has been developed to help you make amazing images. Have fun by producing a new version of your photographs into remarkable collages with its practical tools, including a collage maker, sketching tools, camera, picture editor, etc.
Nova Launcher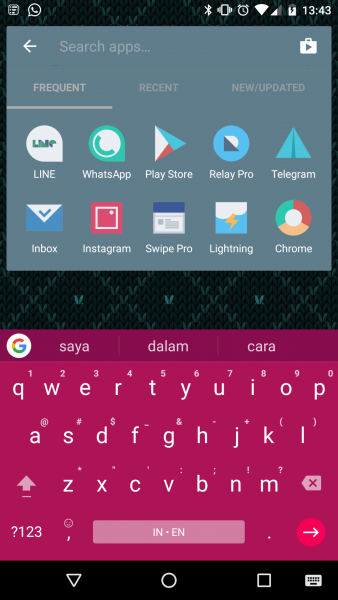 Nova Launcher is an incredibly personalized, result-oriented home screen for your Galaxy S9. This app is the best launcher for your Android device. It swaps your outdated home screen with the one you like and can control and modify it based on your preferences. You can easily transform icons, outlines, graphics, animations, etc. Many of you might not be satisfied with Samsung Galaxy's launcher as it lacks some features and performance. This is where the Nova launcher can improve your phone's performance with its advanced features.
Unified Remote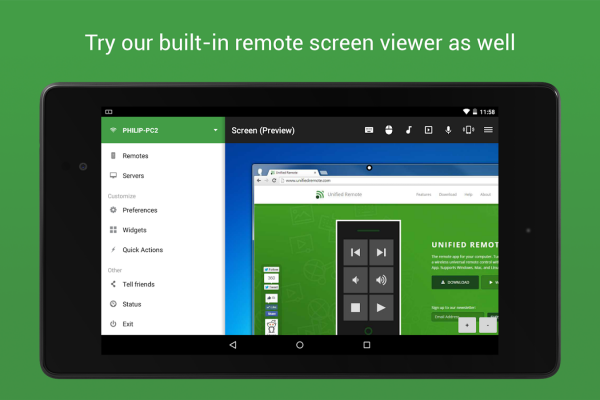 Developed by Unified Intents, Unified Remote is a remote for your PC. You can easily control and manage your PC with your Galaxy S9 Android device. Using Bluetooth, connect your smartphone device to your PC and use your device as a single and multi-touch mouse to operate your PC. You can view the screen of your PC on your S9 phone and easily manage your files. You can also turn on or turn off your PC with your phone.
Google Duo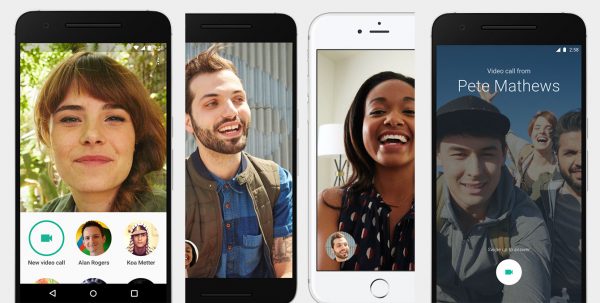 Google Duo is a high-quality video chatting Android and iOS mobile application developed by Google. This app is fortified with a simple, user-friendly interface that enables quicker and more consistent video calls using Wi-Fi or mobile data. If, for some reason, you cannot make a video call, you can do an audio call as well.
Facebook Messenger – Text And Video Chat For Free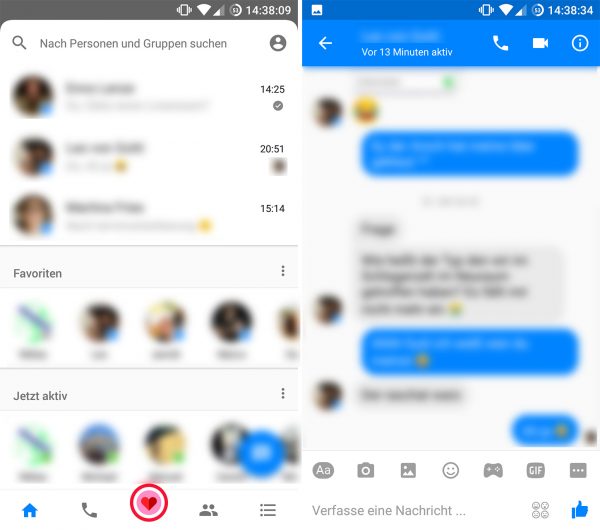 Who does not know about Facebook or use it to connect with friends and family? The Facebook messenger app is one of the most popular applications that can instantly connect you with folks in your life. This app offers free, faster, and more secure services. To reach your friends or family anywhere, you can search for their names or contact numbers and connect with them. You can send any message through this app, like a text message or a photo, or you can also make a video call. You can use this app to play games with your friends on this app and match your scores with them to see who is doing better.
MX player
J2 Interactive has developed an MX player. It is a great Android video player and video editor with cutting-edge hardware acceleration and convenient subtitle support for the user. In addition, you can pinch or swipe across the screen to zoom in and zoom out the videos for better viewing. For subtitle expediency, you can move the subtitles backward and forward to see the succeeding or preceding transcript. This app also features Kids Lock, so your kids can use the app without making any calls by mistake or disturbing any other app on your phone.
Grammarly Keyboard – Type With Confidence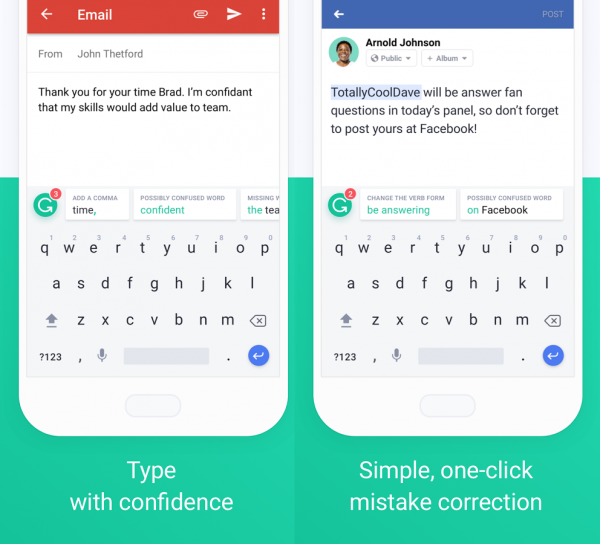 The Grammarly Keyboard assists you in writing error-free text without any difficulty in any of the apps you are utilizing on your Galaxy S9. It provides various features such as a spelling checker, grammar checker, and more. It works smoothly with other apps and helps send mistake-free, flawless emails, LinkedIn messages, Facebook posts, etc.
Xender – File Transfer & Share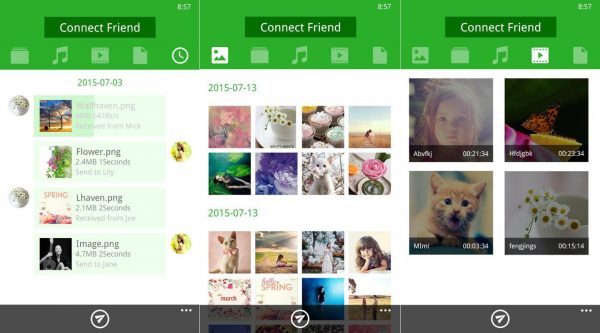 Xender is one of the best sharing apps for the Samsung Galaxy S9 and satisfies all your file sharing requirements. It helps easily transfer files between your PC and your smartphone. It is perhaps one of the most convenient apps for Samsung Galaxy S9 users. The main advantage of this app is that you can transfer any type and size of files without mobile data. The app is 200 times more efficient and quicker than the normal speed of Bluetooth.
Download Xender – File Transfer & Share
Field trip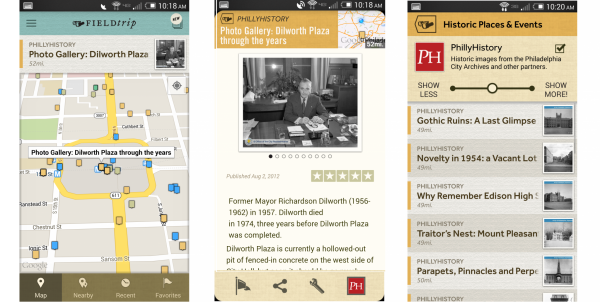 Field Trip is a very cool app that guides you to the unseen and exceptional things in your living world. This app usually operates in the background of your Android device. When you get near an exciting location, this app shows a card with information about that location. You do not have to click on your phone screen to work on this app, connect your headset or Bluetooth, and you will be able to hear the app reading the information for you. Using this app, you learn about many things, like the history of the best places for shopping, drinking, or for hanging out with your friends. You can choose from the local options you prefer, and the information will appear on your phone screen when you walk by those places.
Feedly – Get Smarter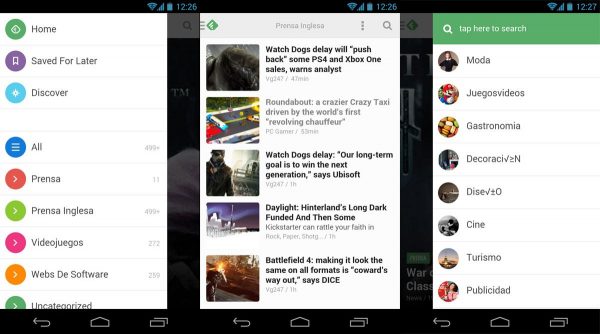 Feedly is your principal abode to arrange, read, and share the information about any subject you require keeping yourself updated about upcoming trends in your industry. You can easily get access to different online sources of information in a faster way. Millions of people worldwide use Feedly on their Android phones to read and follow their preferred online information sources like magazines, blogs, YouTube channels, news websites, etc. You can organize all those sources in one place effectively and efficiently. People also utilize the Feedly app to read their favorite blogs, study new trends and topics, and find new keywords about their brands and companies.
Google Translate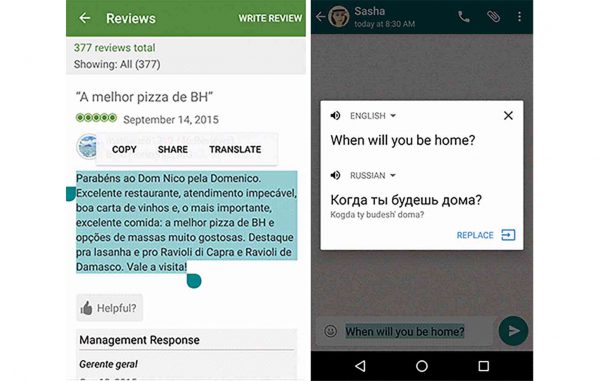 You can easily translate text from one language to another using this popular app by Google. Google Translate can identify and translate more than 100 languages. You can translate 59 languages when your device is not connected to the Internet. One of the most interesting advantages of this app is that you can use your device's camera to capture the image of any text and translate it into another language straightaway. Another advantage is that you can draw a character on your phone's screen, and this app will be able to recognize the words and translate them.
Shazam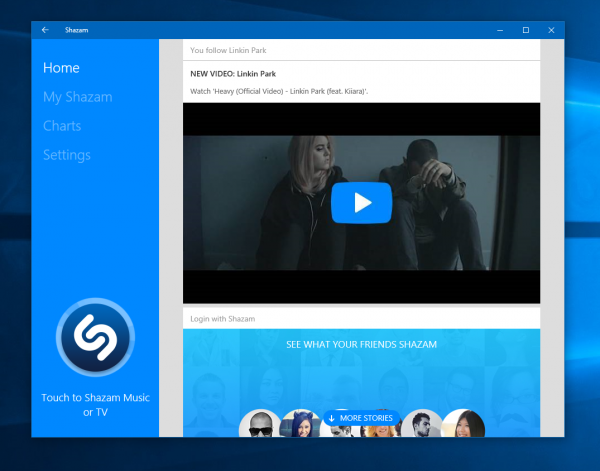 This is one of the most popular apps for the Samsung Galaxy S9. It is user-friendly and is used to recognize any songs playing in your area. To do that, take your smartphone near where the music is playing; this app will automatically detect and recognize the song.
Quiver – 3D Coloring App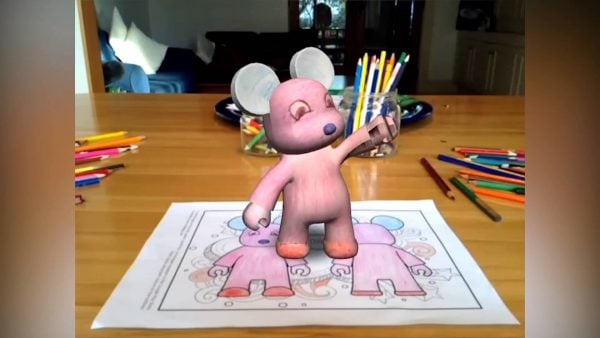 Developed by QuiverVision Limited, this app is a 3D coloring application. With this app, you can easily modernize the olden colors of an image into augmented reality to have a magical experience for you and your loved ones. The 3D coloring system of this app will make your pictures look much more accurate than traditional coloring. You can also save and print the pages from this app or your computer and start having fun. You can not only see your favorite pictures come back to life with 3D coloring, but you can also play games with lively characters just by touching the screen.
Google Goggles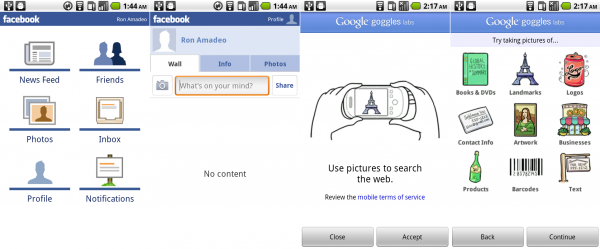 Google Goggles is a top-rated app for Android users. It uses its search feature by capturing a picture. Just face your mobile camera towards a portrait, a renowned building, or any other landmark, a barcode, any product, or any well-known image; if Google Goggles finds the information about your target object in the Google database, it will provide you with information about it. In addition, this user-friendly app can read the text in different languages, including English, Italian, Russian, French, German, Portuguese, Turkish, and Spanish, and translate those languages to other ones.
Evernote – Take Notes, Plan, and Organize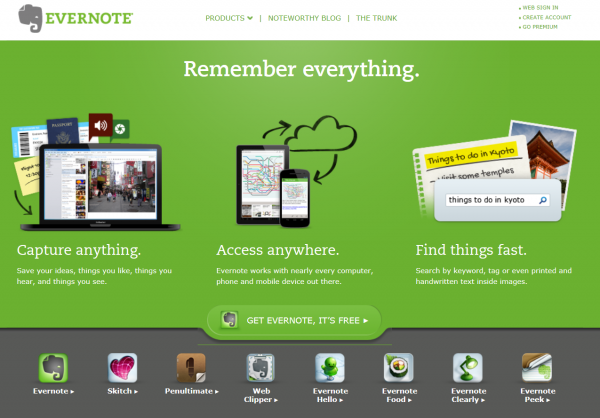 Designed by Evernote Corporation, Evernote can transform the way you bring together your personal and professional plans. Evernote is a very effective and efficient planner and coordinator that can help you perform various tasks successfully like taking notes, creating a list of important tasks, adding pictures, scanning important papers using your phone camera, creating handwritten minutes, drawing pictures, etc. You can easily revise, share, and work together on your notes on different devices like your smartphone, PC, and tablet. It is an essential tool for your Galaxy S9 as you can easily take important notes and complete your work on time.
PPSSPP – PSP Emulator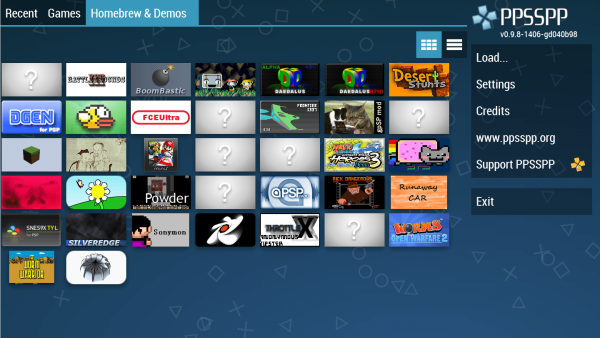 This app was designed by Henrik Rydgard. You can play your favorite PSP (portable Sony Playstation) games on your Android device, with HD and other features that enhance your gaming experience. PPSSPP is an innovative and one of the most incredible PSP emulators for Android users. This app can run several games, but it does not contain any games. You can convert your own PSP games into .ISO or.CSO files or you can play free online games. Transfer your PSP game to your phone's SD card or USB storage and play games to keep yourself amused. As your Galaxy S9 has lots of space and processors with high-performance capacity, you can play your games seamlessly.
Download PPSSPP – PSP Emulator
Gboard – The Google Keyboard
The Samsung Galaxy S9 offers a very efficient working keyboard, but it still cannot beat Gboard by Google. This app delivers everything you want on your keyboard. It is faster and more consistent. You can use glide typing, voice typing, and other typing options. This keyboard app provides a wide range of features not available on Galaxy S9's keyboard. Gboard comprises features like typing in different languages, assimilation of GIFs, Emojis, themes, and many more.
Authy 2 –Factor Authentication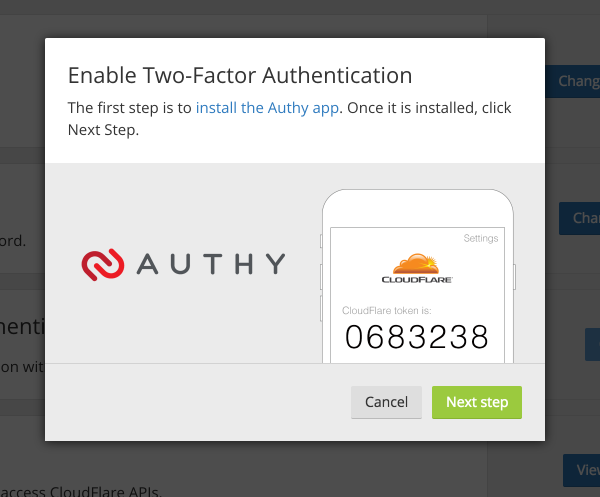 Authy 2 offers a strong and effective authentication process as per the convenience of your Galaxy S9 Android device. This app builds a safe and protected two-step verification tokens on your smartphone. It aids you in safeguarding your account from outside attackers like hackers by providing an added layer of protection. If you have lost your phone or cannot access all of your accounts, Authy offers protected cloud-encrypted backups so you can easily gain access to your tokens. This app utilizes the same algorithm banks and the NSA use to protect their confidential information.
Samsung Max- Data Savings & Privacy Protection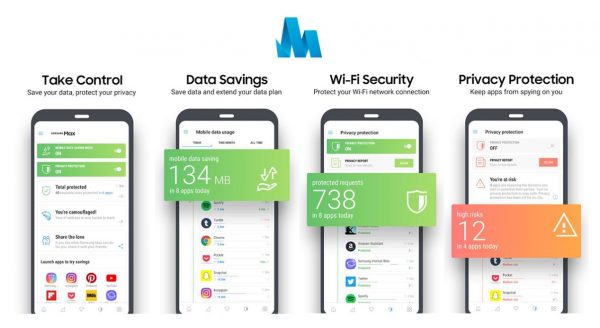 Samsung Max helps you save your mobile data, guard your privacy, receive updates, notifications, and information, and provide tips related to whatever function your apps perform.
This app is one of the most effective and efficient ways to expand your data plan usage and brings down the money you spend on getting new data plans.
Timbre – Cut, Join, Convert Mp3 Audio & Mp4 Video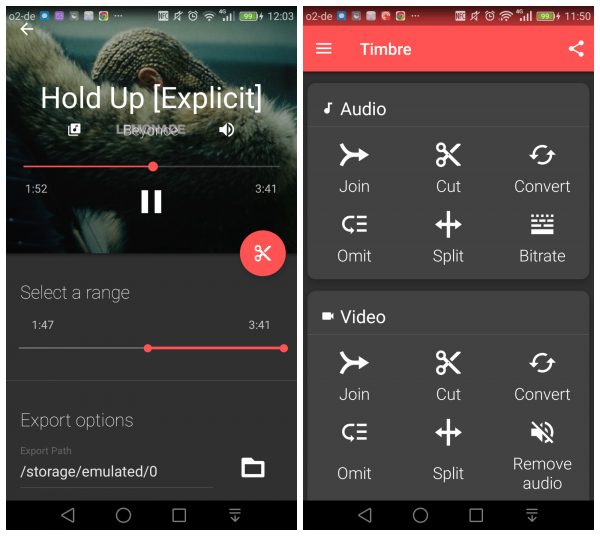 Timbre is a highly admired application that is used for editing audio-visual files. This app can easily split, cut, expand, or convert your audio or video files. This app is free and lets you accomplish many kinds of maneuvers on your audio-video files.
These applications are some of the best apps for Samsung Galaxy S9 that you can use to improve the overall performance of your Samsung Galaxy S9.
---