Samsung Galaxy Note 5 is undoubtedly a great device using which you can get most of your job done while it let
Samsung Galaxy Note 5 is undoubtedly a great device using which you can get most of your job done while it let you experience many new features and tools. Galaxy note 5 features are amazing but many of them remain switched off by default and some of them are hidden. So, if you are the first time user,  some useful tips and tricks will help you to get the most out of your galaxy note 5 phone.
The useful tips and tricks are listed here:
Customize Air command
All the stylus based tool you can access through the Air command is pop up and galaxy note 5 phone offers its users something more to explore. It contains total 6 shortcuts out of which three you can configure according to your needs. You can also select the apps that will be linked to the UI of air command. If you require the air command icon to be floated in the screen, control it by going to the Air command settings.
Add fingerprints
Fingerprint is one of the best Galaxy note 5 features that is present in this set as well. To make use of the touch-based fingerprint sensor, head towards Settings >Personal> Lock screen and security> Fingerprints and add the print of your hands. It will also allow you to set fingerprint lock screen so that your device is unlocked as soon as you place the fingers on the home button.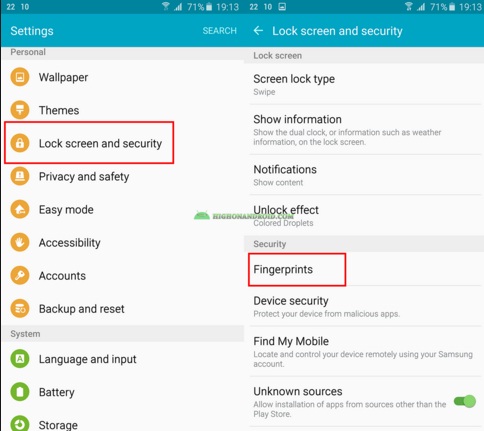 Disable apps:
Not a single device is free of bloatware and this is the case with this Galaxy Note 5 as well. But fortunately, you can disable any app that you do not want in your device. Head towards Settings> Device> Application> Application manager> All and find the apps that are to be disabled or uninstalled from the device to perform the required action. There are many redundant antivirus apps and malware which can be easily uninstalled following this method.
Customize the home screen grid size
If you are eager to customize the screen by making it bit less complex, just long press on the home screen and it will bring the editing option. Below at the screen, you will observe a button labeled as 'screen grid' that allow you to choose the option you want, 4×4, 4×5 or 5×5. The default one is 5X5.
Customize the notification shade toggles
You might be thinking that the toggles at the top of the device are fixed but Samsung Galaxy Note 5 allows you to change the shade toggles and set the ones that you access more frequently. To do so, tap on the edit button at the top right corner to drag and drop the toggles you want there. Press Done once finished and you will be able to customize the notification shade toggles successfully.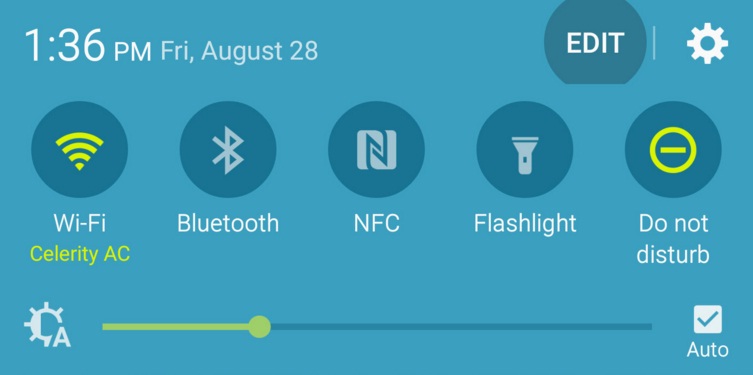 Off screen memo
Galaxy note 5 no longer requires you to wake up the device just to have a note rather it is possible only be removing the stylus. This is a new feature of this model that allows you to have note even when the phone is asleep. The phone wakes up in a complete UI so that users can accomplish the writing job with required controls.
One hand operation
The note 5 is a bigger device that is not possible to operate in one hand. But in some situations, you might need you to operate the phone with just one hand. So, what you need to do is turn on the 'one handed operation' mode and the screen will shrink down to your lower right corner that is easily accessible by one hand. Also, the screen can be taken to the lower left corner just by pressing on the arrow next to the window. But before that, you need to activate the one hand operation mode by going to settings> Device >Display and then One-handed operation.
Don't want any noise? turn it off
You might want to turn off some of the noise that keeps on disturbing you for incoming text messages, notifications or mail. You can turn off any of them by going to Settings> Sound and notifications and turn off the one you want. Even this option allows you to change the vibration pattern as well.
---