The new smartphones from the Korean giant Samsung are the Galaxy S6 and Galaxy S6 edge. These phones are not
The new smartphones from the Korean giant Samsung are the Galaxy S6 and Galaxy S6 edge. These phones are not similar to the earlier smartphones from Samsung. These phones are made completely of high-quality durable aluminum and covered with glass from both sides. This makes it one of the most durable phones in the market.
The drop tests for Samsung galaxy S6 and S6 edge have shown that it is really durable and is very hard to break the screen from even serious drops. But we all know that this still might happen and we won't want to take a chance with our expensive Samsung Galaxy S6 phone. So it is only wise to protect it with the best cases for Galaxy S6 that doesn't compromise on the looks of your phone.
We are extremely overloaded with choice these days and so making a good selection out of the hundreds of options available is not an easy task. So we make this task easy for you by giving you a list of the top 10 best cases for galaxy S6.
We have also made a list of 10 best apps for Galaxy S6 and must play games for Galaxy S6.
See also- How to use Galaxy S6 Quick Connect
Top 10 Best Cases for Galaxy S6
1 Samsung protective cover for Galaxy S6.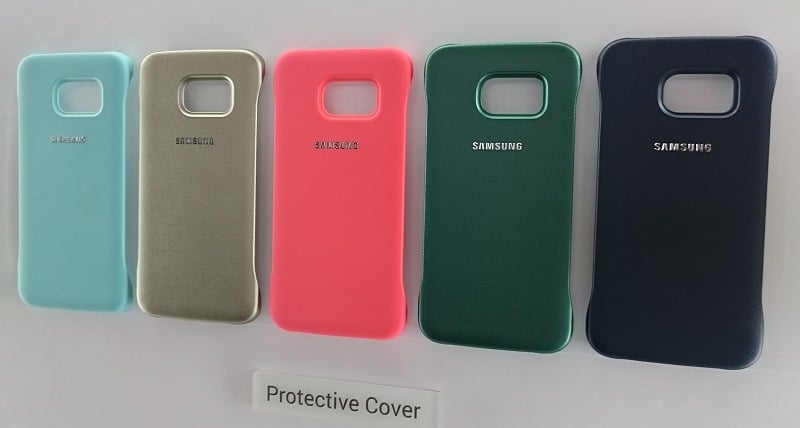 We start our list of best cases for galaxy S6 by a case from Samsung itself. It is an extremely classy looking case which fits the phone perfectly as it is from Samsung itself and provides you with the basic protection of your device. It doesn't interfere much with the core design of the phone and just does the job it is meant to do. It comes in a variety of basic colours such as black, white, gold, etc.
2 Yousave Accessories Leather Wallet Cover.
The next pick in our list of best cases for galaxy S6 is from Yousave accessories. It is a case that lets you free up the space that your wallet takes in your pocket and stores all your cards and other things with your phone in this leather case. It has a magnet based closure system and provides decent protection to your galaxy S6 phone with a stylish look.
3 Verus Galaxy S6 case with card slot.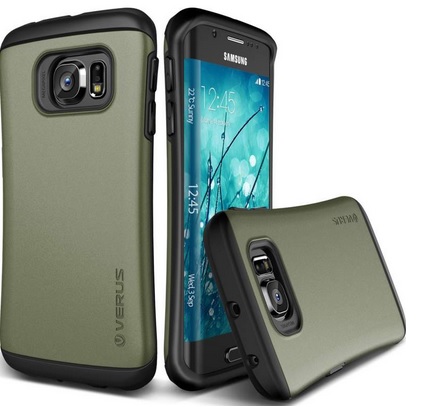 The Galaxy S6 case from Verus is a product that is really practical in terms of its concept. The case is hard from the outside and soft on the inside. The hard covering protects it from impacts and the soft interiors keep the phone body safe from these impacts. It also has storage space at the back to store Ids or credit cards.
4 Faux Leather Executive Holster.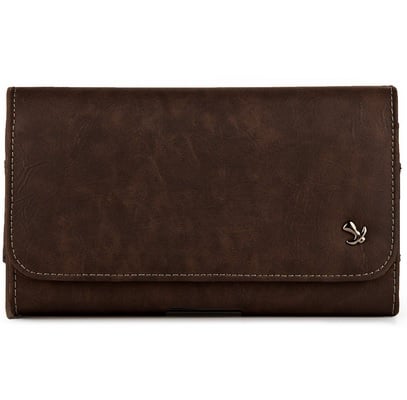 The Premium Faux Leather Executive Holster is a case designed to give decent protection to your Galaxy S6 phone and it keeps your phone protected from scratches on screen and body. It also gives your phone the perfect executive look with its brown leather exteriors. It also has the option of carrying it by attaching it your belt.
5 Obliq Ultra Slim Fit Galaxy S6 Case.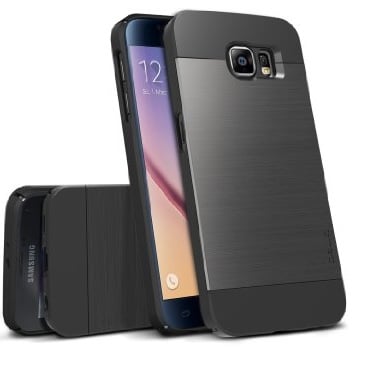 This pick on our list of best cases for galaxy S6 is a really classy looking case that is also ultra slim. This won't make your phone bulky and would still give it a decent amount of protection. This has a nice titanium look to it and also has a matt surface which gives a better grip when holding the phone. It covers your phone completely and does the job which it is meant for perfectly well.
6 Rebecca Minkoff case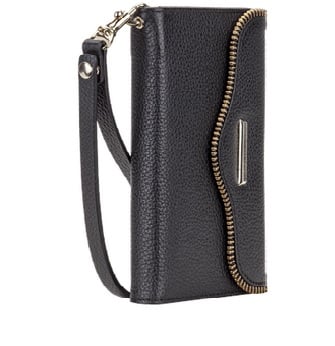 This case from Rebecca Minkoff is a leather wristlet as well as a Samsung galaxy s6 case. This is a case for the ladies owners of Samsung Galaxy S6 and is able to perform the job of protection well. It is made up of genuine leather and has space for cards, Ids, and other stuff as well.
7 CINEYO Rugged Dual Layer Case.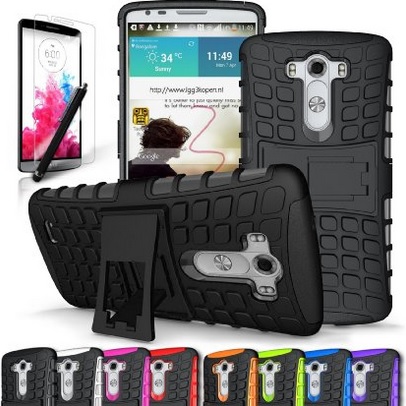 Our next pick on the list for best cases for Galaxy S6 is this dual layered case from CINEYO. This case has an in-built stand for helping you watch your videos and images with ease. It comes with a free screen protector for your screen and is really unique in its look.
8 Rockform Case with Car Dashboard Mount.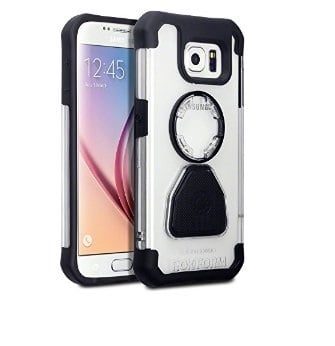 This case from Rockform is a really sturdy case which provides a decent amount of protection along with some really practical features. It comes with a magnetic mount for mounting it on your car dash board when you are driving. The shell is made up of polycarbonate and has a soft interior to give a superior protection.
9 Caseology True Grip Case.
This case from Caseology is made up of TPU and focuses mainly on the grip. Its back part is so manufactured that ensures a great grip of the phone and makes it difficult to fall from your hands while using it. It is available in different colours and provides a good protection to your Galaxy S6 phone.
10 Samsung Clear View Case.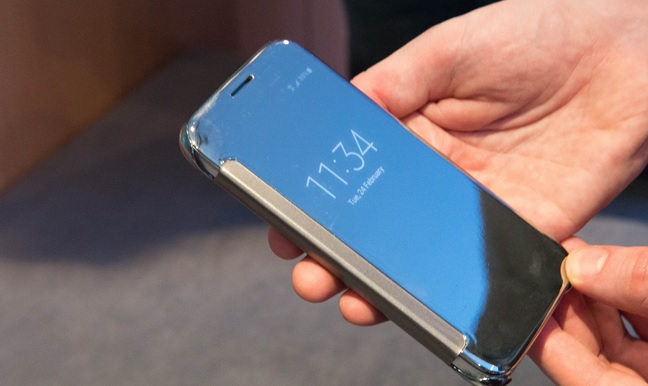 This case from Samsung really deserves to be featured on our list of best cases of Galaxy S6. This case allows you to see the incoming calls, time, battery life, etc. without opening it. This comes in a variety of colours as well, and you will easily choose the one that will be a perfect fit.
---