It is mandatory for every Samsung Galaxy S5 owner to know about the Safety Assistance features and how to use
It is mandatory for every Samsung Galaxy S5 owner to know about the Safety Assistance features and how to use them. The Galaxy S5 is an incredibly useful tool to use during those not-so-good times to get you out of that situation. There are a set of features included by Samsung in the Galaxy S5 that are guaranteed to help you in those emergency situations when time and dependency really does matter.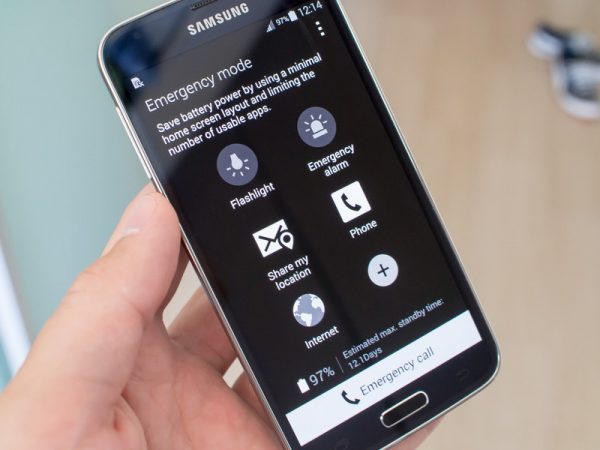 So while you tinker with other settings and features, you should definitely take time to get yourself around the Safety Assistance features. Who knows, time can change really quickly. You don't have to go through a huge course to save yourself, just a couple of settings and their functions, and you're good to go.
How To Use Safety Assistance Features On The Samsung Galaxy S5
Enabling the Safety Assistance features on the Samsung Galaxy S5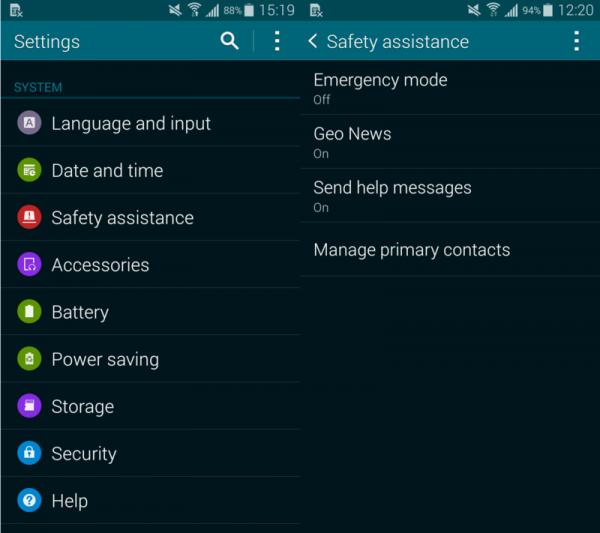 Enabling this feature is pretty easy. All you have to do, is head over to the Settings of your phone, and find the Safety Assistance section under the System option. To make sure that you are in the right place, here are some other options that you will find – Emergency Mode, Geo News, Send Help Messages, etc.
If you are enabling this feature for the first time, then you will be asked to assign at least one Primary contact to whom you could send an emergency message. It is pretty simple to set these things up. Once you tap the dialogue, you will then have to select a contact from your contact list (obviously).
Once you've chosen the Contacts, turn the options on, agree to the Terms and Conditions (you can go through them if you want to), and then it will be activated.
The Emergency Mode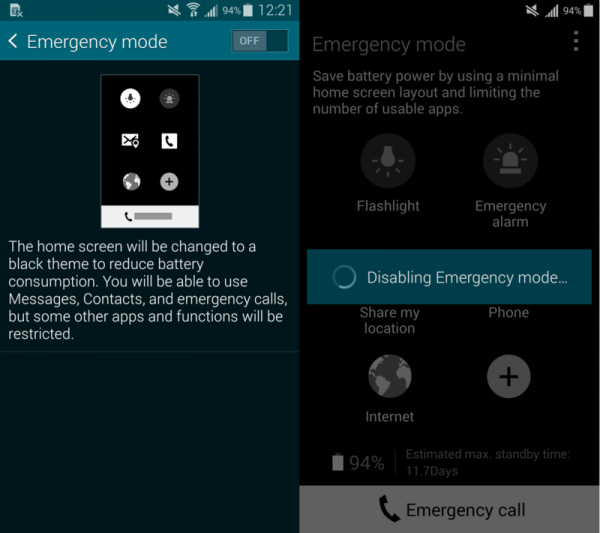 So, when bad things hit the fan, you will have to turn on the Emergency Mode. This mode acts similar to the Ultra Power Saving Mode which will turn off all other features and make sure that your battery lasts as long as possible. But that's not the end of the story. This feature will also make sure that your phone cannot be used for anything else other than saving you.
You can turn the Emergency Mode on by going in the Settings. It will then take a couple of seconds to activate it. Once activated, the phone will transform into grayscale, all the homescreens will be vanished and there will only be one homescreen, the Settings menu will become extremely basic, and most of the apps and features will be turned off. Your WiFi and Bluetooth will be turned off, and your mobile data will also turn off when the screen goes off.
The result? Your phone will then be able to be on standby mode for 10 more days. Through the homescreen, you will be able to activate the flashlight, sound an incredibly loud alarm, and also share your location with your primary contacts. The big bar at the bottom of the screen will connect you with 911.
To exit the Emergency Mode, you will have to tap the overflow button at the top right corner of the homescreen. It will take a couple of seconds and will bring your phone back to the normal mode.
You can also send help messages to your Primary Contacts. These messages can be used in some severe situations, but these can prove to be very important. All you have to do, is just press the Power button 3 times, and your phone will send a message to your chosen contacts indicating them that you are in danger. You can also customize the message and send pictures along with a sound recording to give your contacts a better idea of the situation that you're in.
You gotta read this How To Use The Multi Window Feature On The Samsung Galaxy S5
Be smart, be safe. But make sure that you have some backup plans because that's what smart people do.
---