Samsung has made the design of Galaxy S6 very attractive but few things are making the smartphone lovers to
Samsung has made the design of Galaxy S6 very attractive but few things are making the smartphone lovers to stay away from this smartphone such as non-removable battery. Removing microSD card expansion facility is another reason people are thinking twice before going for this new smartphone. If you already bought the phone or planning one to buy but are thinking how to increase storage on Galaxy S6, you are at the right place. Here we will discuss the possible ways to increase storage on Galaxy S6.
The plus point is that Samsung has removed the microSD card slot from the Galaxy S6 and S6 Edge but they did not remove the USB port. Both these smartphones support USB OTG (On The Go), USB thumb drives with microUSB connection, and microSD card readers so there are few ways open for us to increase the storage.
For null IMEI problem on Galaxy S6 see here the solutions.
See also- How to fix Samsung galaxy S6 battery drain issue
Ways to expand storage on Galaxy S6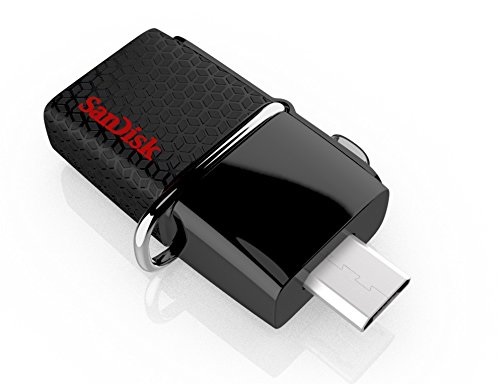 Dual-USB storage
Dual-USB drive is a great option with both micro and regular USB ends. So it can be used as a microSD card reader in order to access content stored off the phone and you can also use this Dual-USB drive to transfer files between your Laptop and Galaxy S6.
Several versions are available on the market but we will recommend you to go for the SanDisk's Dual-USB OTG (64 GB flash drive) or the 16 GB Leef Bridge 3.0. 32 GB and 64 GB are also available in Leef brand and the prices vary with the storage.
MicroSD card reader
This is one of the best solutions to increase memory on Galaxy S6. Samsung has not added a dedicated microSD card slot but you can use the USB port to attach a microSD card reader and carry it when required. You can save the photos and music in the card and access them from there. This way it will save the storage of your Galaxy S6 and also it will save the music and photos in case the phone gets stolen or damaged.
You can choose Leef Access as it is having an extra slot for another microSD card. Another great microSD card reader is MeenOva Dash Micro which is small and complete with key clip. The prick is also affordable.
See also- Galaxy S6 tips and tricks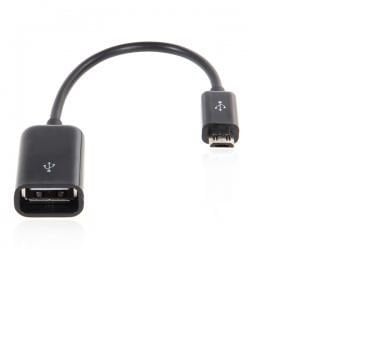 A thumb drive and USB OTG cable
If you do not want to spend more on any new device in order to expand storage on Galaxy S6, simply get a USB OTG cable for few bucks and then attach any old or used USB stick to it. There are plenty thumb drives available on the market so finding one is quite easy, the important part here is the USB stick. This may not be an elegant solution to expand storage but the cheapest way of course. To buy a USB OTG cable from amazon it will cost you only 1.24 USD or around that.
USB charging cable
This process you may find little silly but it comes helpful sometimes. Instead of carrying a USB charging cable with you, the better way is to picking up an ultra portable and cool ChargeKey which will serve two purposes. It will not only let charge your phone when you are mobile but also let you transfer files or other things off or on phone when your phone is running less storage. It will cost you 29 USD if it is bought from the manufacturer's website. You can also choose the super cheap way by carrying a short USB cable in your pocket.
Save files and photos to laptop
Another thing you can do to increase the space on your Samsung Galaxy S6 is create a folder in laptop and save the photos of your phone there. It is also a great backup process.
So you can choose any of the above ways to expand your Galaxy S6's storage and enjoy.
---