What is the Smart Manager? The Smart Manage is a feature in Samsung Smartphone which allows the user an overview
What is the Smart Manager?
The Smart Manage is a feature in Samsung Smartphone which allows the user an overview of the device's vital statistics- battery status, RAM status, and system security. By selecting a particular feature, you can check or optimize the component easily.
The Smart Manger is actually developed by Clean Master, a popular 3rd party Application is available for smart manager Samsung download. It lets you manage battery consumption, keep your device lag-free, help clean up unnecessary junk files and protect your device from external threats.
Here is a guide to with the Galaxy S6 and Galaxy S6 Edge app screen
Read also: How to fix Samsung Galaxy S6 Edge plus that won't turn on
Activating the Smart Manager:
Activating it is really easy. Just tap on 'Apps' which is present on the Home Screen and then tap on the Smart Manger icon.
Using the Smart Manger Efficiently:
Keep your device running longer with efficient Battery Management-
The Battery icon is simply just a link to Settings> Battery. It consists of:
Usage Time: Displays the time remaining before your device runs out of power and shuts down. The estimated time remaining may vary on the type of activity you are doing, for example reading or scanning a document will consume much less power and the device will have more usage time than graphic-intensive activities such as gaming or watching a video.
You can tap on Battery Usage to see a graphical demonstration of the charge used over a period of time.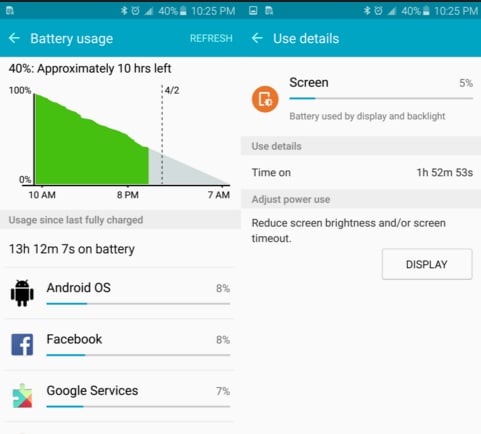 To get more usage time, activate the Power Saving or Ultra Power Saving Modes which comes pre-equipped with the S6 Edge plus.
You can also keep track of the apps which run in the background and are consuming more power than the others with the feature 'Abnormal Battery Usage' and can report the apps which are behaving abnormally.
Clean Up your Storage and make room for more!
For efficient storage management open the Smart Manager and then tap on Storage. S6 Edge plus doesn't support any external storage devices as a result of which you will always find yourself running out of space.
The Smart manager can check the status of used and available storage space on your device. In the Details section, you can see more information in the form of system memory, cache data, and miscellaneous files.
You can use it to delete unnecessary junk files, residual apk files that you do not use anymore and free up space and improve system performance as well.
Data can also be deleted manually from your device, just select 'User Data' and you will find a list of most used apps, from there you can find the apps that you do not use and delete them.
RAM management
RAM is a memory device where the files are stored on a temporary basis when data is used in a particular application. Clearing up RAM space will help in improving the performance of your device and make it run faster and lag-free.
The initial screen shows a percentage which denotes the amount of RAM in use currently. Tap on it and it displays the percentage of RAM and the active applications.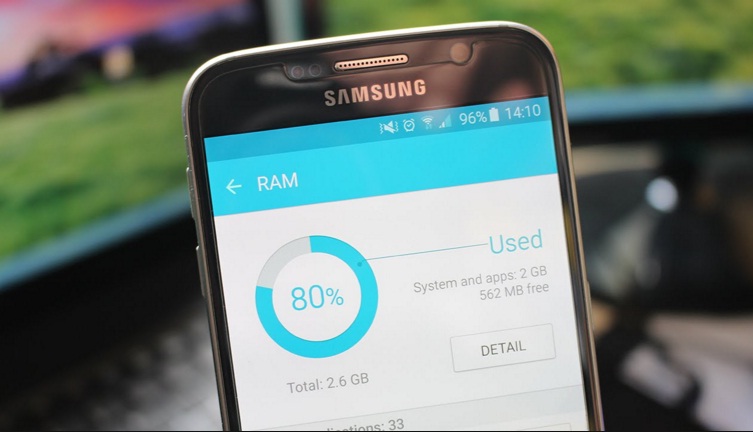 You can select on 'End' icons at the applications you want to close to free up space or alternately click on 'End All' to clear all applications running in the background.
Be careful not to end any System Apps running in the background, as they may result in abnormal performance.
Device Security Manager
Device Security is an Anti-Malware solution developed by Intel, which can be used by the user to keep track of any authorized activities taking place on the device and inform them of the same.
Another important feature available for smart manager download is the MyKnox application which is available separately, in case you want more data security.
The most important thing about the security manager is the Device Scanner. The scan is performed by McAfee which scans all files and applications and helps you to keep track of any potential security threats and virus infected files.
Simply tap on 'Scan Device' option which scans the device for new threats and presents a report to you.
In case you do not want to go into delve into managing these features independently, you can simply select on 'Clean All' at the home screen of the security manager for a one-touch optimization of your Galaxy S6 Edge Plus and that's it you're done and good as new!
---